This post is a public service message.
AT&T donated two Blackberry Q10 gift sets for two lucky HapaMama readers!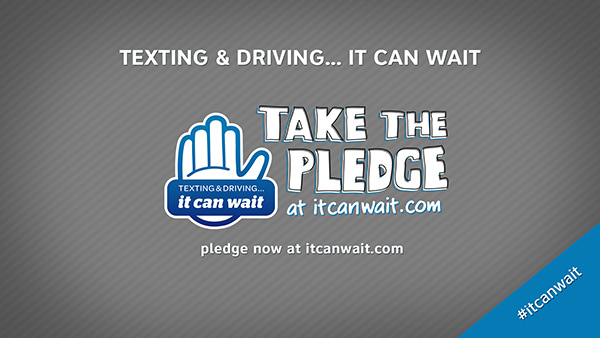 As a blogger and a work at home mom, I am as addicted to my smartphone as anyone else. Okay, I'm waaay more tied to my electronic ball-and-chain. How else can I check my Twitter feeds, Instagram what I'm eating for lunch and find out what my friends are sharing on Facebook? I feel naked on the rare occasion I leave home without my phone or let the battery run out. But even though I want to stay in constant contact, I do draw the line at checking my phone while driving.
Did you know that drivers who text and behind the wheel are 23 times more likely to get in an accident? Even with those statistics, nearly half of all adult commuters and 43% of teens admit they text while driving. And the deadliest time of year is the 100 day period between Memorial Day and Labor Day. Add to that the fact that Asian Americans are highest users of smartphones, and you can see why this message is especially important for our community.
I'm pledging not to text and drive, and I hope you will too.
As an extra incentive, I'll be giving away TWO gifts, each including a brand new AT&T Blackberry Q10 smart phone plus a tote bag, t-shirt and magnet, courtesy of AT&T!
Here's how you can enter the Blackberry Q10 Giveaway:
Go to ItCanWait.com and make the pledge not to text and drive
Leave a comment below, saying you've taken the pledge.
For an extra entry, "like" HapaMama on Facebook, and leave a separate comment saying you've done so.
Note: Contest open to residents of the U.S. only. 
I'll be selecting two lucky winners on Sunday, July 28.
 Congratulations to Mona and Asian Mommy, winners of Blackberry Q10 gift sets courtesy of AT&T!