I received a CBTL Single Serve Coffee Machine for review and one to giveaway to a lucky HapaMama reader.
Keep reading to find out how you can win…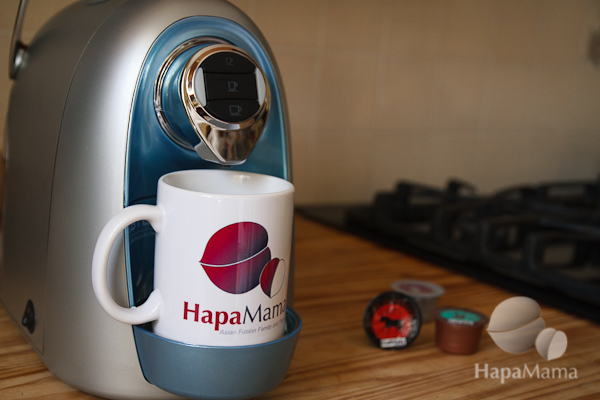 Do you get the afternoon slump? You know, the one where you feel like curling up for a nap — only it's two o'clock and time to pick up the kids from school? I love my midday caffeine fix, but sometimes I don't want to make a whole pot. And I don't want to be late for pickup because I was waiting in line at a cafe. For a small drip!
Here's where one of those single-serve coffee makers would come in really handy. I recently received a CBTL Kaldi from the folks at Coffee Bean & Tea Leaf (known in Southern California. as the home of the iced blended coffee) to try out. Usually, I'm hesitant to buy new appliances, because… you know, counter space. But the Kaldi is about as wide as a toaster and just a little bit taller. It would be great for a dorm room or office, too. The machine uses Italian technology developed by CAFFITALY  and brews only capsules containing the Coffee Bean & Tea Leaf's Arabica beans and whole leaf teas, which are sold in boxes of 10 for $7, or 16 for $11.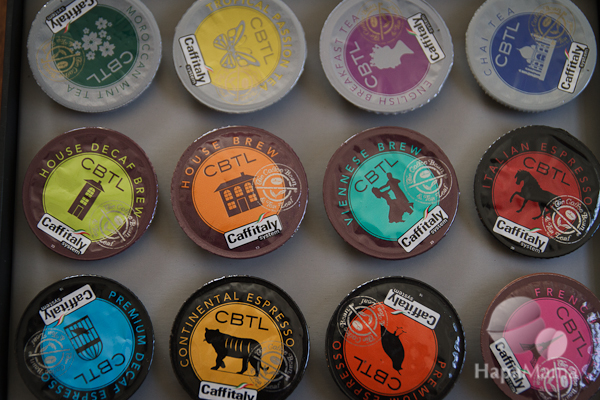 Just pick your capsule  (I like the classic French roast)…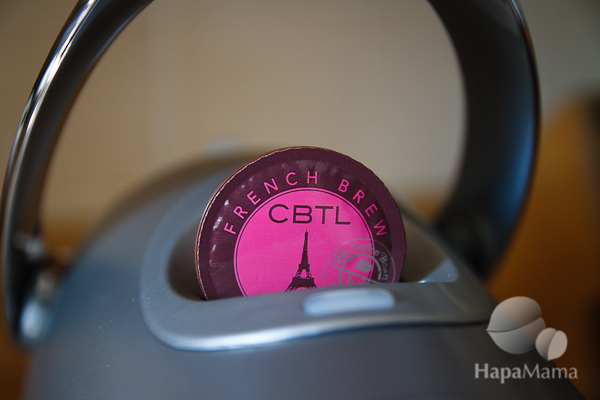 Choose from three drink sizes, ranging from a single-shot of espresso to a regular drip cup of coffee.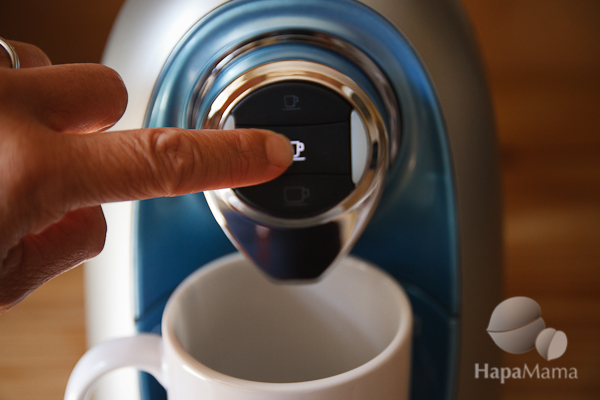 And watch your coffee make itself!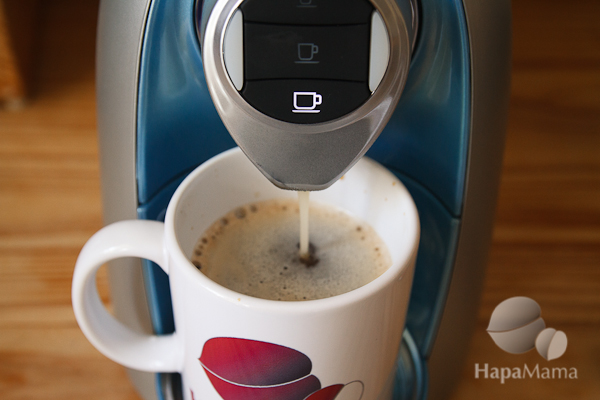 The Kaldi retails for $179 at cbtl.com, but the Coffee Bean & Tea Leaf is providing a free machine and a set of 12 coffee and tea capsules to be given away to one lucky reader!
Enter to Win a CBTL Single Serve Coffee Machine
Congratulations to Angela N., you are the lucky winner!
Contest ends at 12:00 a.m. 9/26/13. Open to U.S. residents only.