I'm excited to announce that I'll be speaking at the Mixed Remixed Festival, an event celebrating the stories of the mixed race experience. Mixed Remixed will be taking place on Saturday, June 14 at the Japanese American National Museum in LA Japantown. The festival will include films, workshops, panels discussions, and even events for families. I'll be part of a panel discussion about the new media at 11 a.m.. Novelist Heidi Durrow, author of The Girl Who Fell From the Sky, is the founder and executive producer of this event.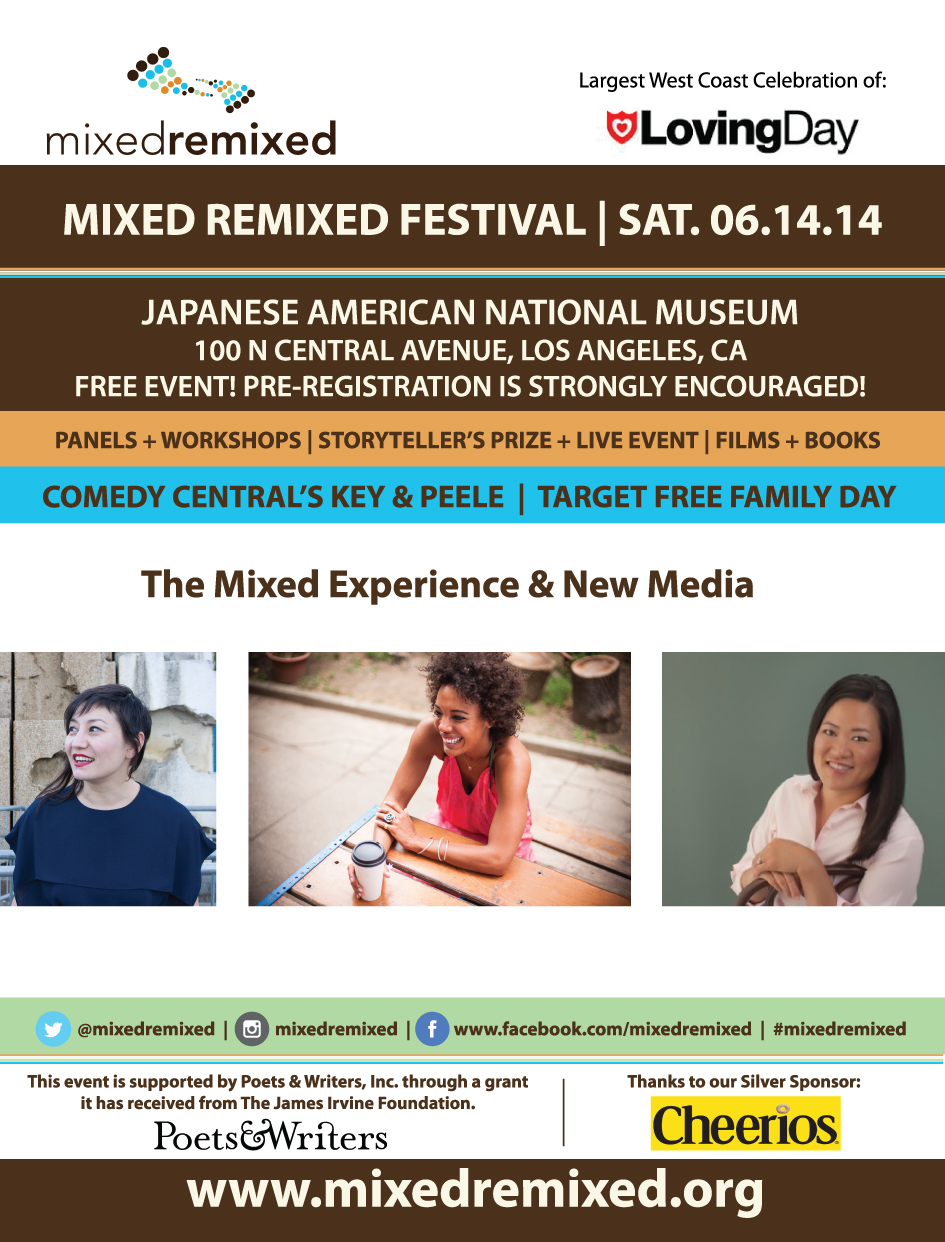 The event is free to attend, and there are many other seminars on topics including writing, publishing, diversity in literature, and kids' activities, too. See the full Mixed Remixed schedule and pre-register here.
Hope to see you there!