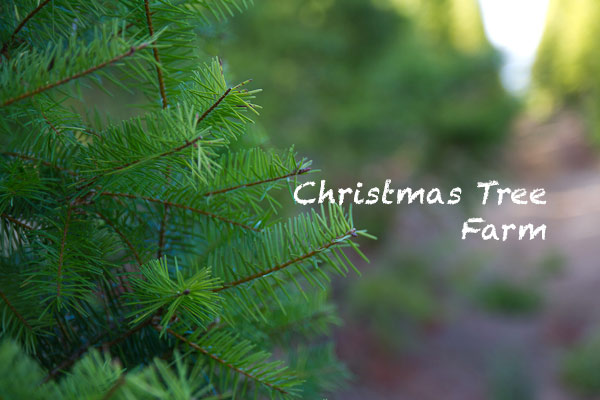 Since my sons were old enough to walk, we have made the trek to a local farm to find our perfect Christmas tree.
Even though you can see the sprawl of Silicon Valley from the hilltop, it feels worlds away from the city. The air is fragrant with pine, bay laurel, and eucalyptus. My boys love nature, and this is one of the holiday traditions we look forward to each year.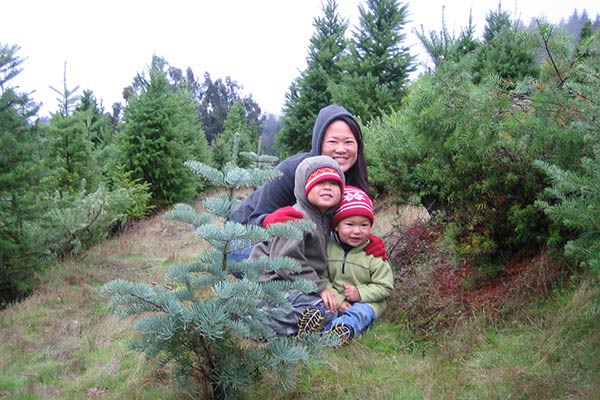 We have been cutting down our Christmas tree at the same place since the kids were little. I think we may even gravitate toward the same patch of hillside every time. December is a really busy month, and it would be easier to just go to a local store and buy a tree. And we've floated that suggestion by the kids every once in a while, but they always insist it would not be the same. We love the process of driving up to the mountains and tromping around in the dirt.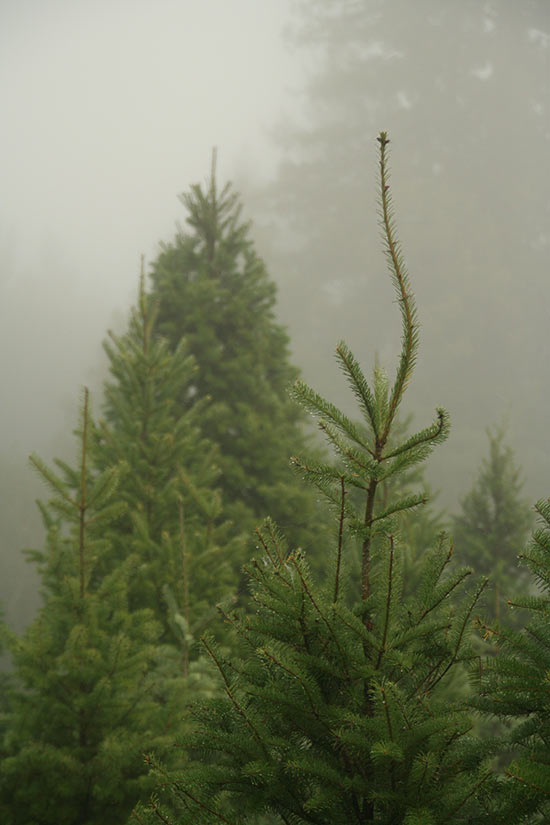 When we think back to past trips to the tree farm, we remember the year it was so foggy we could barely see in front of us or the year everyone came home covered in mud. This December, the air was crisp and California clear.
Part of the fun of having a ritual we do year after year is seeing how the experience changes as the boys grow. A few years ago, they would have been slipping and sliding on the steep trails, but this year they hiked confidently up the hill. We stop and look at this fir or that pine, trying to find one that is not too tall or too wide. Over the years, we've learned that a slightly lopsided tree is best for wedging into a corner of our living room.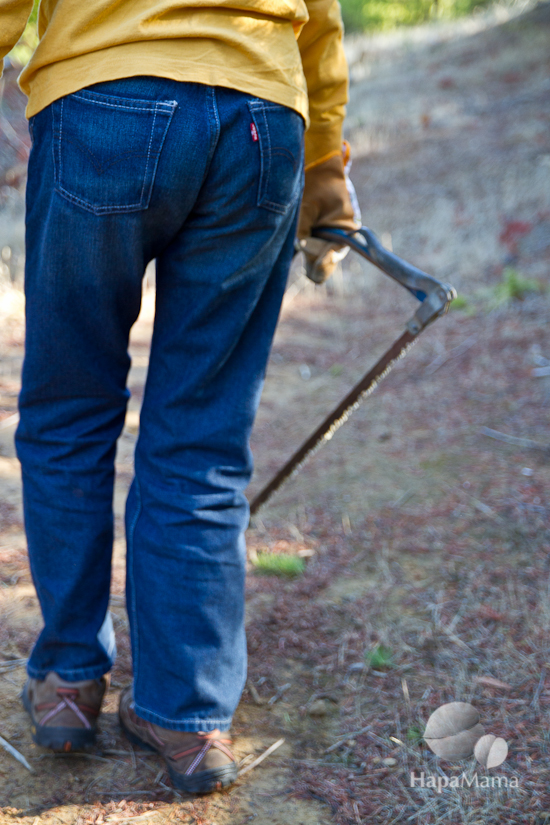 You know those chubby-cheeked toddlers in the picture up above? They are now old enough to carry saws…
… and help cut down the tree. Everyone gets a turn, and we leave a generous stump, so the branches can grow back.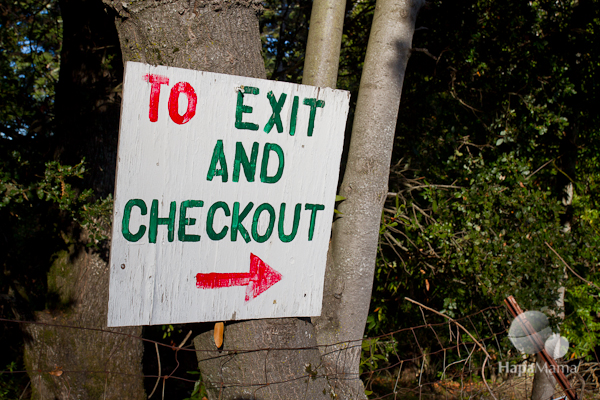 As we checkout, I already know that we will be back next year.
This post is part of the Favorite Holiday Traditions series, sponsored by Betty Crocker Cookies.