Anyone can buy a Rainbow Loom or a Wii U, but sometimes you want to give your kids a present that helps them learn about their cultures. Or one that helps them feel proud of their unique heritage. Here are some multicultural and Asian-inspired gifts for the young hapas in your life!
Lucky Bamboo Book of Crafts: Over 100 Projects & Ideas Celebrating Chinese Culture
 Illustrator Jennifer de Cristoforo became interested in Chinese arts and crafts after adopting her daughter from the Jiangxi Province in 2003.
Lucky Bamboo 
provides step-by-step clear directions, and in some cases templates, for over 100 projects that kids can make. This would make a great present for the parent or teacher in your life!
The Epic Adventures of Princess Moonface Book I (The Epic Adventures of Princess Moonface, 1)
 Many books and programs for teaching kids Mandarin Chinese are aimed at preschoolers. But this book and 5-CD set by Wendy Yang Bailey and Brandon Bailey is aimed at Generation Z, today's tweens and young teenagers. The books teach both Chinese characters and pinyin romanization, with a story that's a modern adaptation of the traditional Moon Princess folktale illustrated with cool anime-style graphics by Qianqian Liu.
War Baby / Love Child: Mixed Race Asian American Art
 The grown-up hapa (or HapaMama) will appreciate this book, which examines the hybrid Asian American experience through essays, artwork and interviews with the 19 artists featured, including Kip Fulbeck and Richard Lou. Edited by Laura Kina and Wei-Ming Dariotis, the book is a companion to the
War Baby/Love Child exhibit
on display through January 2013 at the Wing Luke Museum in Seattle.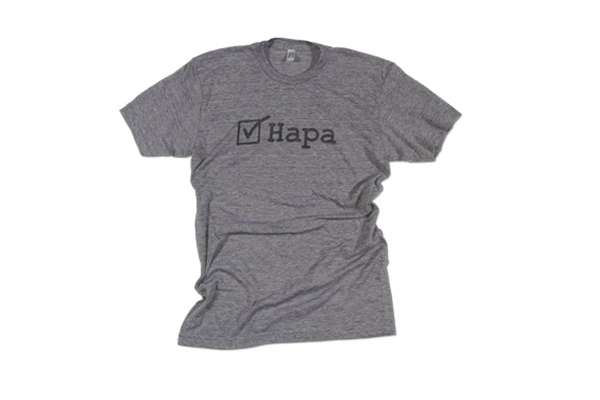 Hapa t-shirts from Blacklava Want to wear your hapa pride on your sleeve? Blacklava, an apparel company started by Ryan Suda, aims to challenge perceptions of Asian Americans. And Blacklava has a great selection of hapa themed t-shirt designs… including onesies and even a shirt for your HapaPapa.
Disclosure: I received copies of "Lucky Bamboo" and "Princess Moonface" for review, but all opinions are my own.
Purchases made through links in this post may result in a commission for HapaMama.