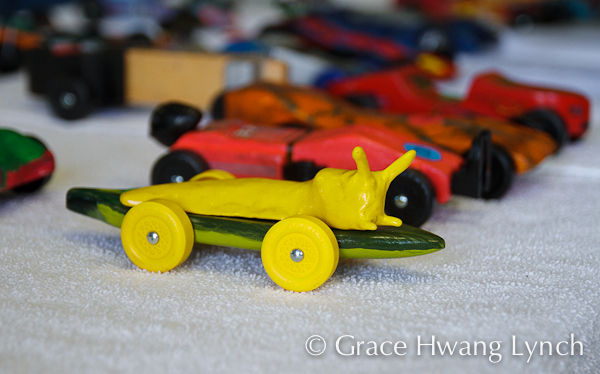 Last weekend, the boys had their Pinewood Derby. Now, if you've been reading HapaMama for a while, you already know my thoughts about the Pinewood Derby, and the Adventure Guides.
This year was Big Brother's last Pinewood Derby (sniff, sniff), so HapaPapa really wanted to go out with a bang.  Not to brag or anything, but each year, our boys have taken at least one trophy home from this venerable event. Big Brother had other plans.
"Let's make the SLOWEST car ever!"
Then he had other thoughts. But Little Brother latched onto the idea refined it even further.
"Really slow! As slow as a slug. A banana slug!"
So after plunking down four dollars for some yellow Sculpey clay at Michaels, we came up with this realistic facsimile of a the Santa Cruz mascot.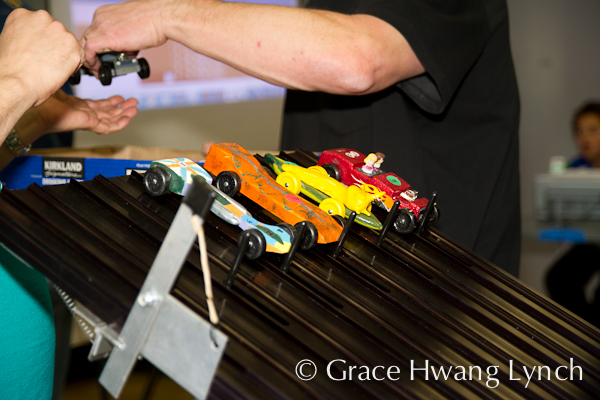 The slug was a head-turner, alright, even lined up amongst its worthy opponents.
And it did not disappoint. Little Brother took home the trophy for Funniest Car.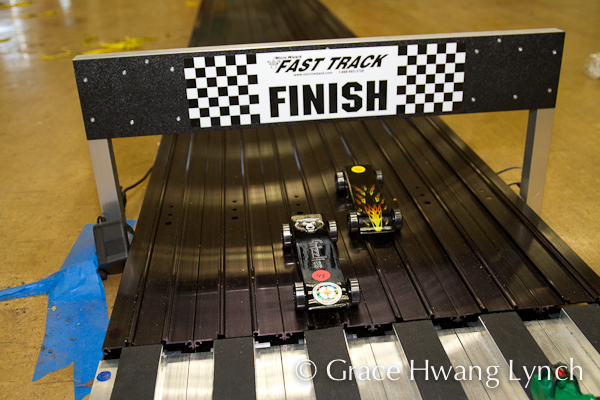 Lest you think our family is more crafty than mechanical, the boys also made two "regular" cars. Which also placed among the top finishers for speed. So we had the slowest car, and a couple of the speediest. I'd say that's going out with a bang.