The Year of the Monkey begins on Monday, February 8. I've written before about how to teach about the Lunar New Year without stereotypes, and here's a quick update with ways to share the Year of the Monkey with friends young and old…
Red Envelopes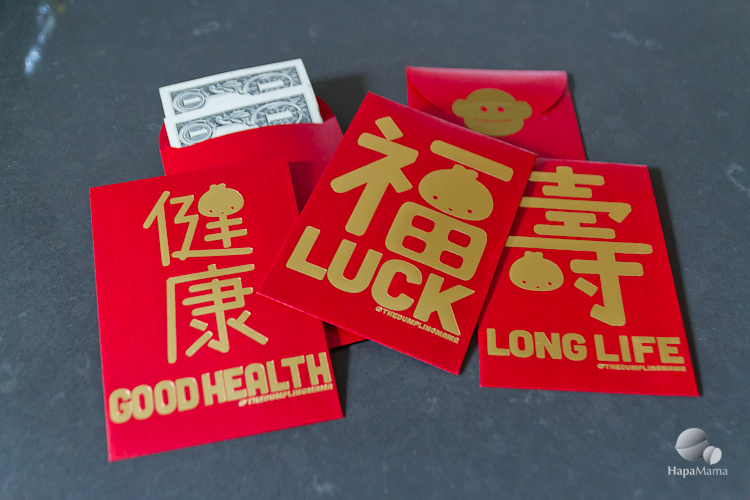 Adults traditionally give red envelopes (hong bao in Mandarin or ang bao in Taiwanese) children. This year, I'm using these cute envelopes provided to me by Chrissy Jee of The Dumpling Mama. She's selling these small envelopes, which is the size I usually use (they fit a bill folded in half), as well as large ones. They sell for $20 for a package of 20.
Host a Dumpling Party
Chinese restaurants are notoriously busy around the Lunar New Year, so why not stay home and invite some friends or relatives over for a dumpling wrapping party? After all, dumplings — especially when made in a round shape — represent silver and gold ingots, a symbol of luck and prosperity for the upcoming year.
Try out this recipe for Chinese New Year dumplings over at the Smithsonian APA Center's Pickles and Tea blog.
Give Something Sweet
Candies or dried fruits are traditionally eaten during Lunar New Year's celebrations because they symbolize sweet things to come. One cross-cultural treat is Godiva's Lunar New Year gift box. I received a sample of the Year of the Monkey set, which features 20 chocolates, including some in the shape of a monkey with Asian tea flavored fillings, such as dark chocolate with green tea (my favorite!), milk chocolate with pu'erh, and white chocolate with oolong. They retail for $50 at the Godiva website through February 8, and there are other gift boxes dressed up with red Chinese ribbons, too.
Make a Craft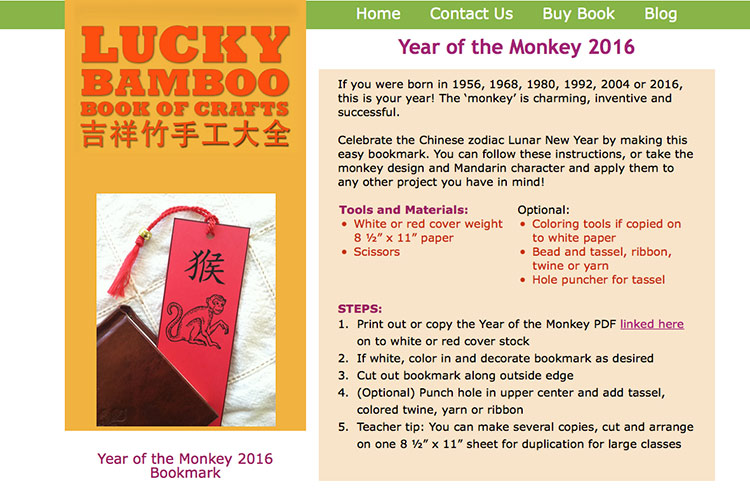 Right now, the Lucky Bamboo website has a free printable to make a Monkey bookmark. It's so easy anyone with a printer, scissors and some ribbon can make it. They make simple projects you can make as party favors or share them with your child's class as part of a Lunar New Year lesson.
Read a Book
From picture books for preschoolers to memoirs for adults, there are so many titles centered around the Lunar New Year. Here are a few of my favorites…
This Next New Year
by Janet S. Wong traces the life of an Asian American girl as she goes through the traditional preparations of the Lunar New Year. It's especially interesting because the main character is Korean-Chinese and touches upon both cultures and languages.
The Year of the Dog
is a great middle grade novel by Grace Lin. Beginning on the eve of Chinese New Year, it follows Taiwanese American protagonist Pacy through a year of change, including her growing identity. Check out my
review of The Year of the Dog and its sequel
The Year of the Rat.
Food loving adults will enjoy 
A Tiger in the Kitchen: A Memoir of Food and Family
 written by my friend Cheryl Tan. Also following a one-year slice of her life, it also introduces readers to Singaporean New Year's delicacies such as pineapple tarts. FYI, Cheryl has a novel,
Sarong Party Girls: A Novel
coming out next summer that sounds like it will be a lot of fun.
Follow My Chinese New Year Board on Pinterest
Follow Grace's board Chinese New Year on Pinterest.

Find out what other Asian American moms are doing to start the New Year off right…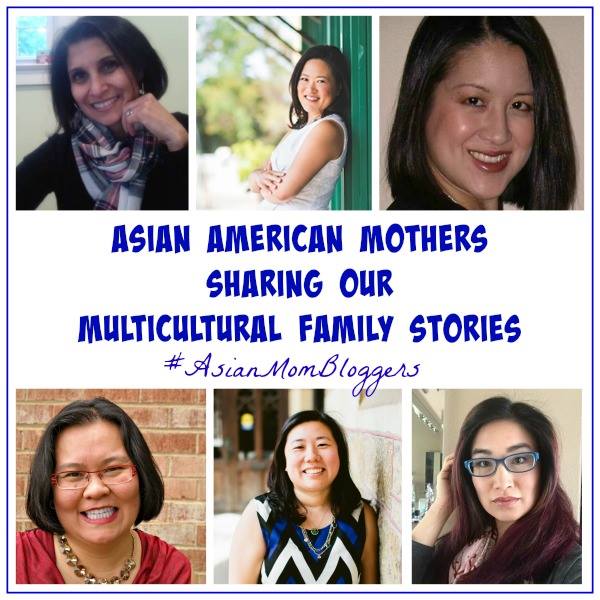 Learn more about our traditions and important issues for the New Year from my fellow #AsianMomBloggers: