What is Agrarianaa? An art show organized by Asian American Women Artists Association featuring art that showcases the contributions of Asian Pacific Americans in Agriculture.
I'm honored to be one of 24 artists, mostly Asian American women, who are part of this exhibit.
My piece is pretty low-key… it's called 'Heart's Delight', sort of a play on the old nickname ' Valley of the Heart's Delight'. Doesn't Heart's Delight sound like a Chinese phrase? Can't you imagine the characters in gold on a red banner?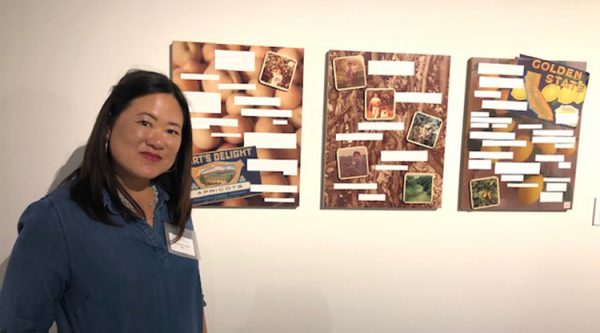 My mixed-media collage draws upon snippets of my essays about the magical apricot tree in our backyard when my family first moved to San Jose, memories of fruit picking in Taiwan at my Ah Gong's farm, and my own recent attempts to grow a lemon tree.
This is my second exhibit with AAWAA. Back in 2011, I had a piece in the Hungry Ghosts show, which you can see here.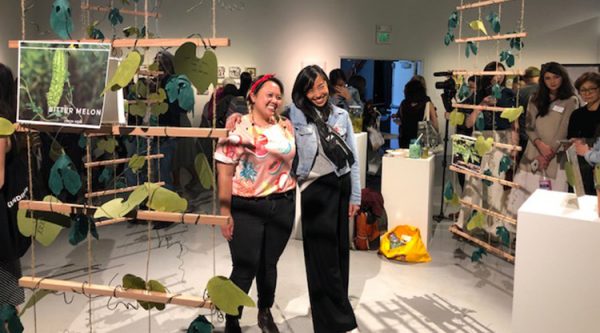 The opening reception was packed! I may have an interview in Tsingtao newspaper, I'll link to it when I find it.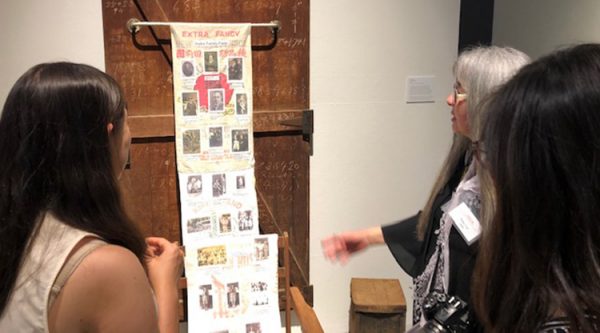 To be honest, it was a little overwhelming. I never know what to do during art shows. Some of the artwork was truly historic and inspiring, such as a piece that honored Japanese Americans who were released from incarceration camps during World War II to work on farms raising crops for soldiers, MalPina Chan's tribute to her grandfather who was the manager of a pear farm in Locke, California, and an interactive display honoring the Filipinos who organized for farm labor in Delano. I was glad to see a few familiar and inspiring faces, such as Reiko Fujii, who was one of the mentor artists for the Place of her Own program I did last year also had an exhibit. Read about her piece in the San Francisco Chronicle.
Missed the opening party? Stop by the gallery during business hours or join me for the closing reception and hear me read from the essays that inspired this artwork. Details below..
AGRARIANAA
SOMArts Cultural Center
934 Brannan Street
San Francisco, CA 94103
open through May 23
Tuesday-Friday 12 noon-7pm
Saturday, 12 noon-5pm
Closing Reception and Reading
May 23, 2019
6pm-9pm