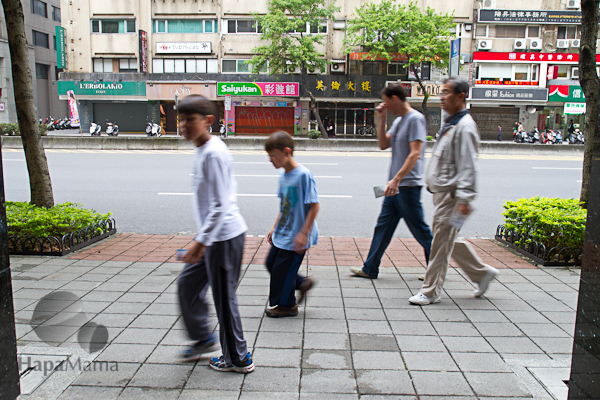 We landed safely in Taipei and have been here for five days now. After a quick stop in Taipei to visit my grandmother and drop off some extra baggage at her house, we've been on Taiwan's east coast most of the time. I've never been to that part of the island before and it's quite different from the modern, moneyed fast-paced life in Taipei.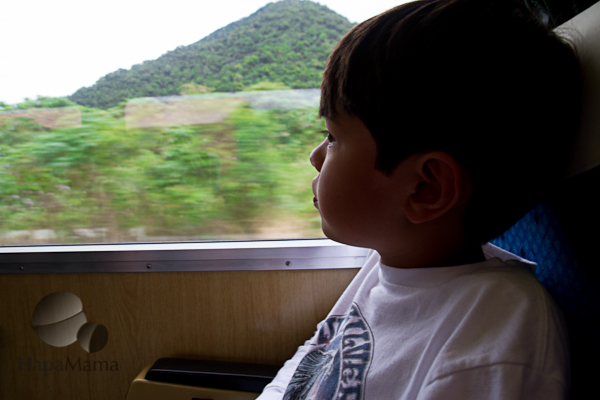 Buses and trains are the most common ways to go travel beyond the city, since most people don't own cars. I slept most of the way, as I didn't get much sleep during the 14-hour plane flight (although I did watch three whole movies of my own choosing!). Once we left Taipei, we re-entered the Taiwan of my childhood memories. Gone were the luxury boutiques and high-rise office complexes. Instead, there were squat toilets and banana trees. The trip across the island consists basically of tunnels through mountains, with occasional peeks at the incredibly green scenery.
Our first stop was Hualien, an ocean-front city on the eastern coast. The east is the least developed part of the island, the Taiwanese countryside traditionally populated by fishermen and farmers and now sort of a tourist destination for its beaches, hot springs and parks.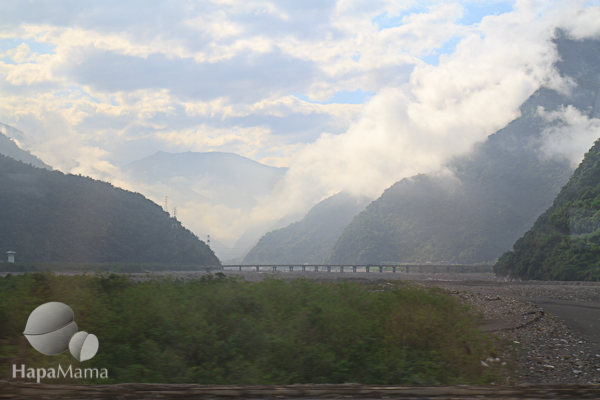 While it's quieter than Taipei, Hualien is still a city, with lots of people, hotels, restaurants and bustling night markets. The streets in a typical Taiwanese city basically look like this every night: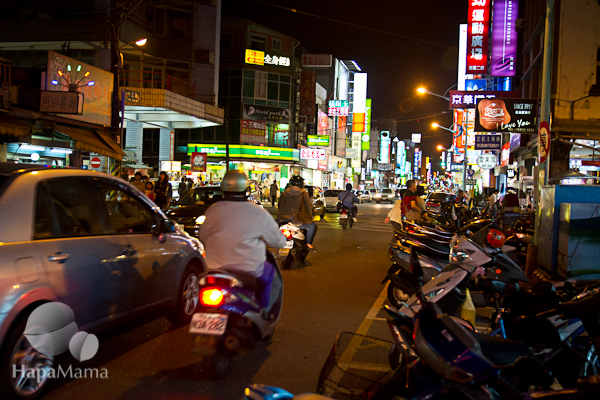 There are a LOT of motorcycles and scooters everywhere. And it's not just young people who ride them. I've seen old men and women, and parents with children balanced on motorbikes. It rained a lot while we were on the coast, but people just throw on a rain poncho and keep riding anyways. This couple must have been doing 50 miles per hour on a country road, and notice the woman is riding side saddle!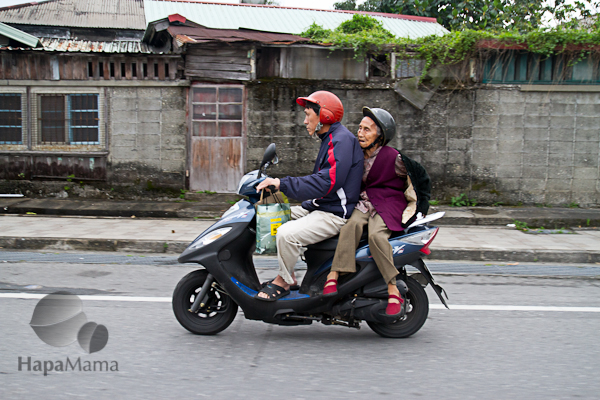 Hualien is also the home of the Tzu-Chi Foundation, a Buddhist charitable organization, and we visited its huge main temple. The area also has several high rise offices and hospitals, all built of the same gray stone, giving the city a oddly monochromatic look.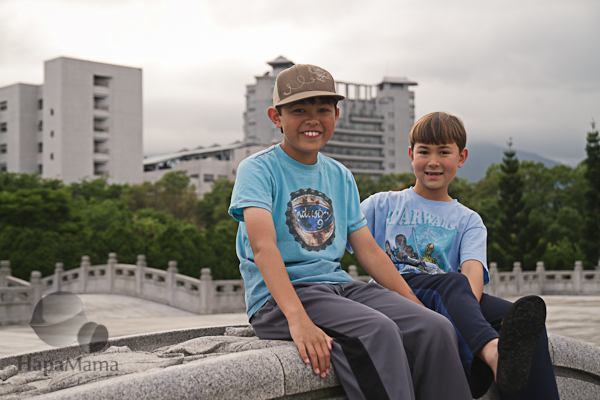 Of course, no family vacation with both my husband and my dad would be complete without visits to various natural attractions. We spent a day visiting Taroko Gorge, stopping at the Shrine of the Eternal Spring on the way.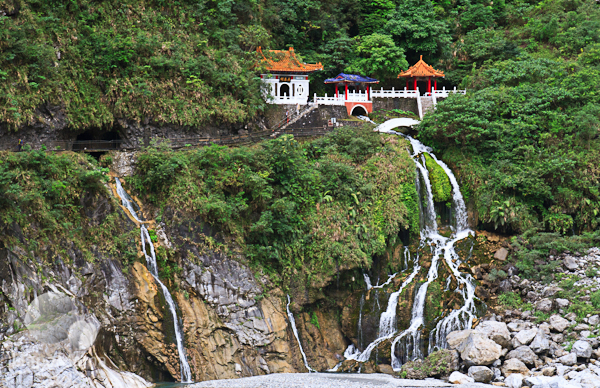 It looks really serene, but it is a monument to the thousands of Chinese soldiers who died building the trans-island highway. Life is harsh in this part of Taiwan. I mentioned on Twitter that I was slightly depressed by the time we left the area. The lush green mountains and rice paddies are dotted with cement factories, artless apartment buildings covered with mildewing tile, and neon-flashing betelnut stands.
The eastern coast of Taiwan is also home to the majority of the island's indigenous people. So basically, it's the rez.
Between Hualien and Taroko Gorge, we stopped and watched a dance performance by members of the Ami tribe, who used to inhabit the island's plains.
I think I may have just gotten married in a native ceremony, as the dancers came and pulled HapaPapa and I onto stage and made him carry me around on his back by a wooden chair. But since all the adults in our group were busy dancing, nobody took any pictures of it!
Our next stop: a hot spring town called Jiao Xi further north. That's when things took a turn for the worse. Our hotel room window opened up to the view of a mildewed cement hull of a abandoned high-rise development, there were feral dogs missing various body parts fighting in the alleys, and no sidewalks so I was panicked that my kids were going to get run over by a speeding taxi. Like I said… real Taiwan!
I wish I had taken some photos of Jiao Xi, but at the time I thought it was forgettable. The night markets in Jiao Xi were darker and quieter than in Hualien or Taipei, and that's where I made my big mistake. The vendors had lots of fresh fruit — guavas, mangoes, tomatoes and wax apples. I love tropical fruits and bought cut-up guavas, mangoes and rose apples. The next morning I ate an entire package of wax apples for breakfast. By mid-morning, I didn't feel so good, and by the afternoon, I was shivering and nauseous — and still sightseeing. Of all the places I've been so far, Jiao Xi leaves sort of a surreal, did-that-really-happen sort of impression on me.
We arrived back in Taipei yesterday morning, and I have never been so excited to see sidewalks, shopping malls or luxury high rises.
Follow hapamamagrace on Instagram to see more snapshots from Taiwan!