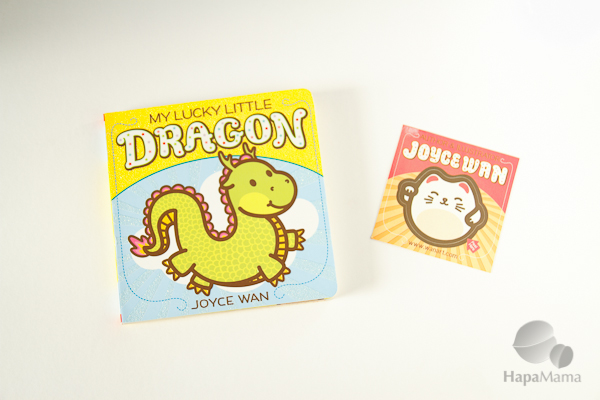 I've a got a great giveaway, just in time for Chinese New Year! Author and illustrator Joyce Wan has a new board book called My Lucky Little Dragon
. Recently, I received a copy of of My Lucky Little Dragon to review.
It's a darling little book that goes through the 12 animals of the Asian zodiac. Since it's aimed at toddlers ages 1-3, it's not a book that explains the story of the zodiac, but rather a book that teaches little ones different animals (that just happen to be the same twelve in the Chinese folk tale of the zodiac)… with a fun surprise on the very last page! I love the clean, modern style of these graphics, too.
Joyce's own personal journey is an inspirational one in itself. Raised on food stamps in inner-city Boston, she graduated with an architecture degree from Barnard College. After graduating, she worked full-time as an architect, while pursuing her own business as an artist in the evenings. She's now the author and illustrator of seven children's books… with more on the way!
Joyce has generously offered to share a signed copy of My Lucky Little Dragon with a lucky little HapaMama reader! The giveaway begins at midnight January 19, and ends on January 26. You can enter in the comments, below.