July's Let's Lunch theme is al fresco dining, inspired by Annabelle at Glass of Fancy.
And I have not just one recipe, but a whole book of ideas for outdoor dining.
Our friends at Sunset Magazine have given me a copy of The Great Outdoors Cookbook to review — and also one to giveaway!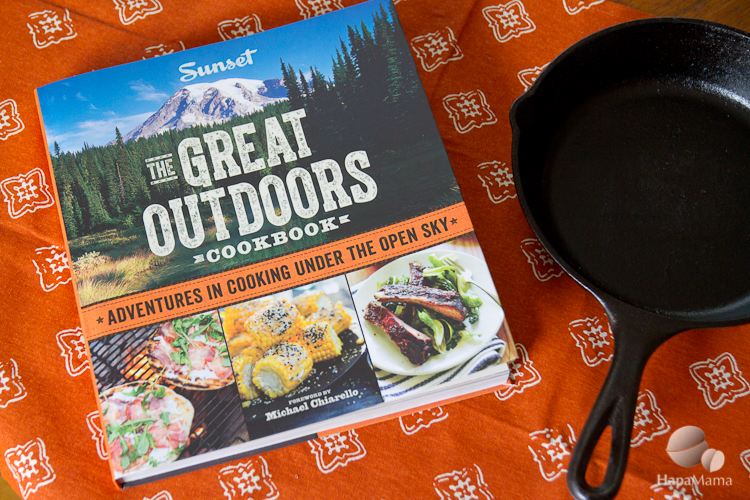 If you have been following HapaMama for any length of time, you've probably noticed my conflicted relationship with camping. But I'll tell you one thing, good meals can take the edge off of stumbling through the dark to use the bathroom… or having to chase bears away from your tent (ask me about that sometime). Not an outdoorsy type? Don't let the title scare you: The Great Outdoors Cookbook has not only a section devoted campfires, but also ones about home fires and inspired fires.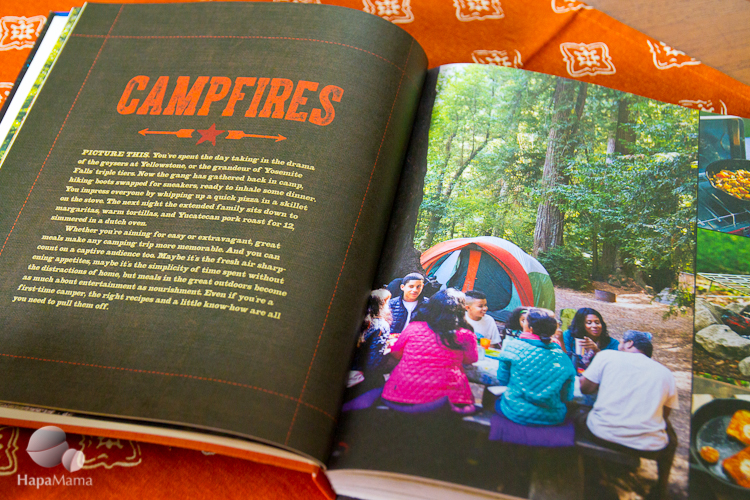 Let's start with the camping section. The Great Outdoors includes tips on packing your food and what gear you will need (like a headlamp for cooking in the dark, something a newbie would probably never consider). While there is more traditional camp fare, such as whole-grain pancakes and turkey black bean chili, the book also contains ideas for more exciting meals, inspired by the many cultures of the western United States, including lots of Asian-inflected flavors. Tofu and Eggplant Hobo Bundles? Soy and Ginger Flank Steak? I'd eat those even if I weren't camping.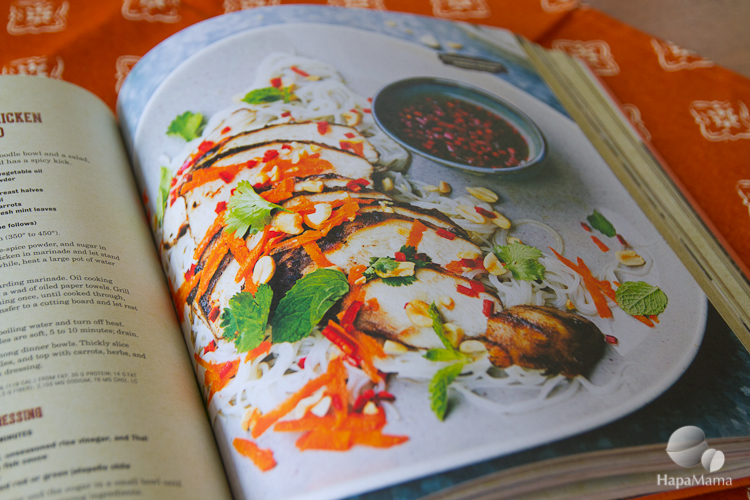 Of course, there are chapters devoted to outdoor food prep closer to home, such as primers on grilling, smoking and solar cooking. Again, I love the many flavors encompassed, like Crazed Mom's Easy Steak and Garam Masala Naan-wiches, Japanese Fish Tacos (there's an interesting tidbit about the possible Asian origins of this Mexican dish) and Five-Spice Chicken Noodle Salad (pictured above).
The final section, Inspired Fires, is dedicated to the really ambitious cook. Want to learn how to roast a whole pig, barbecue a pizza or host a Santa Maria style barbecue? This section is for you. Now, Santa Maria style barbecue has taken off in popularity over the past decade, mostly because of those marinated vacuum packed tri-tips you find at the grocery store. I'm going to get on my soap box and let you know that those mealy cuts of meat are nothing like the succulent beef I tasted while working in Santa Maria many years ago. The Great Outdoors includes tips from king of Santa Maria barbecue, Ike Simas, so you can have an authentic Central Coast cookout, complete with all the traditional side dishes.
Want to try some of these recipes yourself? Enter the giveaway below for a chance to win a copy of The Great Outdoors cookbook, courtesy of Sunset Magazine.
The Great Outdoors Cookbook Givewaway
I'll be randomly selecting a winner on Friday, July 18!
Contest open to U.S. residents only.