This is the second installment in my series about our trip to Taiwan. Read on to find out how we travelled to Kenting in southern Taiwan to relax by the beach.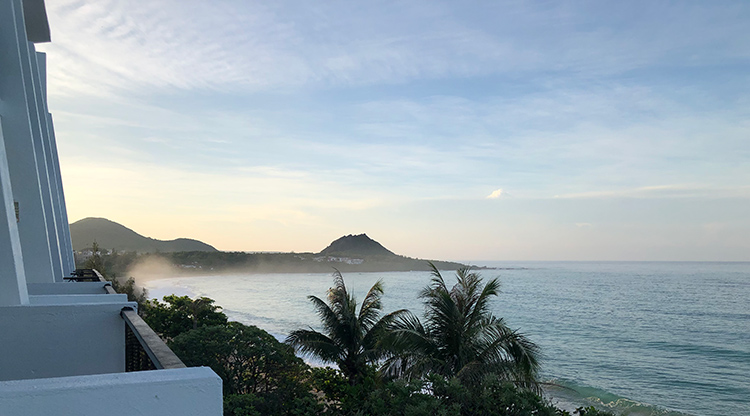 This was my third trip to Taiwan in as many years. But during my last two visits, I didn't have a chance to venture beyond Taipei and its immediate vicinity. With limited vacation time this year, our family wanted to take a beach vacation and we also wanted to visit my motherland. So we thought a good compromise would be to go to Taiwan and schedule a mini-getaway at a beach resort right on the island.
Kenting sits at the southernmost tip of Taiwan, about the same distance from Taipei as Los Angeles is from San Francisco. We took high speed rail, leaving from the Taipei Main train station around 9:30 am. In about two hours, we arrived at the end of the line, Zuoying Station in Kaohsiung. From there, we boarded the hotel's chartered shuttle bus, although there is also a public bus that runs frequently between Kaohsiung and Kenting. The drive was longer than I expected, another hour and half past farms, local temples with huge statues, and eventually mango orchards and the coastline.
I decided on the Chateau Beach Resort after asking around and researching hotels in the area–some more elegant and many which aren't as nice as this one. What stood out to me about the Chateau was its location: right on the beach. The hotel also has several pools and restaurants on-site, seemed very family-friendly and is walking distance to the night market.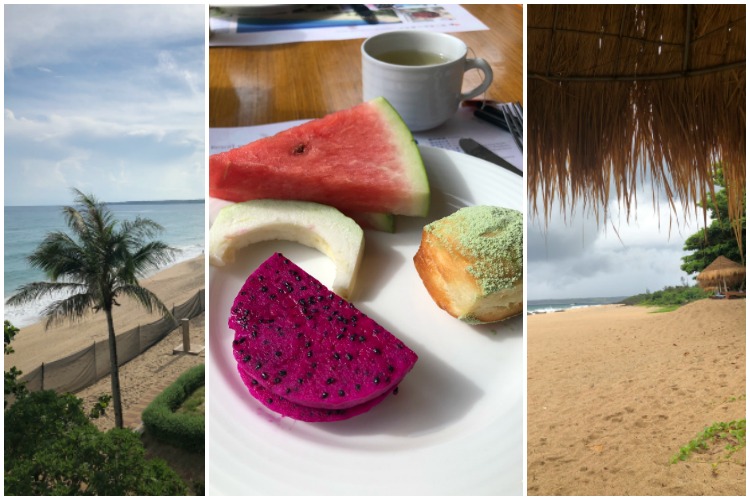 One day, we also took the hotel shuttle to Kenting National Park, which is a mountainous rainforest with hiking trails, caves, and even monkeys. We were practically the only ones there. Probably because the sky was quite dark and thunderstorms were forecasted. But we had such a short time in Kenting, we decided to take our chances.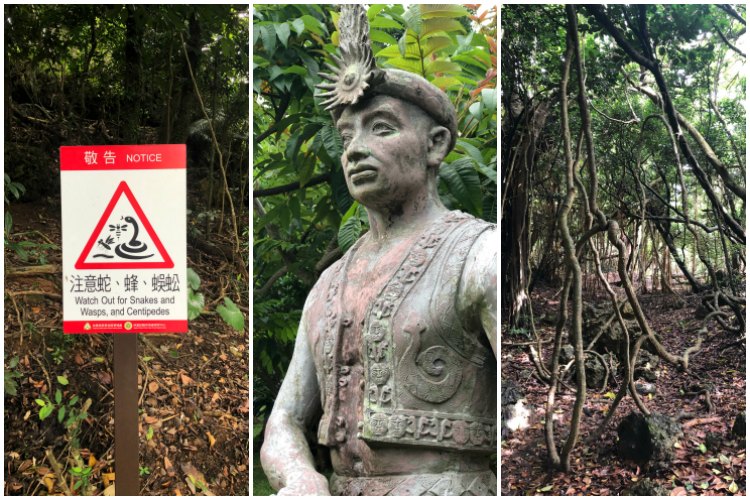 I had to use my rudimentary Taiwanese language skills to ask our driver to come back early in case it rained. I don't have too many pictures from that outing because halfway through, the clouds opened up to a torrential downpour. Luckily, our shuttle driver gave us some plastic ponchos, which helped keep us from getting completely drenched.
Check back next week for the final installment of my updates from Taiwan…