Photography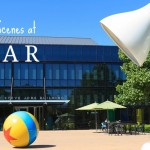 Photos from behind the scenes at Pixar Studios in Emeryville where we got a sneak peek at the new movie Inside Out. #InsideOutEvent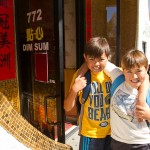 Photos from our trip to San Francisco Chinatown
The Smithsonian APA Center put out a call for photos of everyday Asian American life. Here's what a typical Saturday afternoon in my life looks like.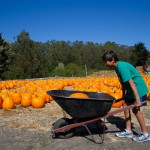 One of my favorite parts of fall is visiting a pumpkin patch. All those bright colors just lifts your spirits. Check out this pumpkin story photoessay.
Other News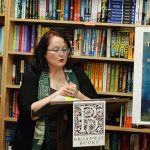 Interview with radio journalist Dmae Roberts about The Letting Go Trilogies, her new memoir about growing up mixed-race and being a "Secret Asian Woman".
San Jose's Japanese American Museum gets its own hapa exhibit, running through the end of the year. Here's a sneak preview with curator Cindy Nakashima.
Being green is important for people of all colors. Check out these resources to celebrate Earth Day in a multicultural way.