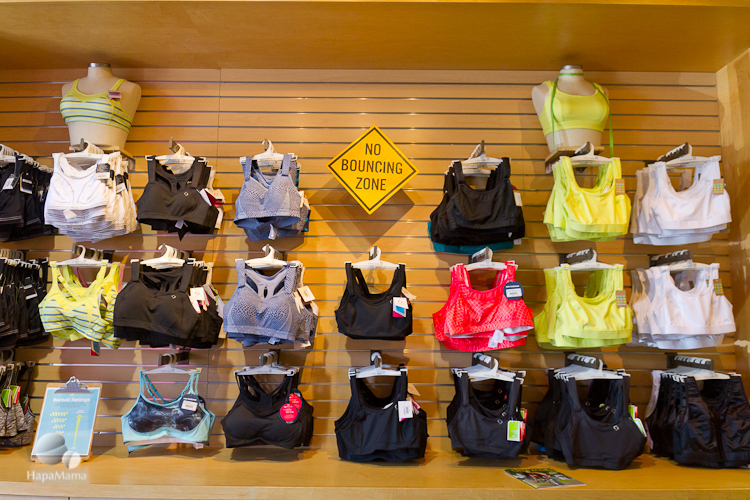 I don't know about you, but bras are not usually my favorite items of clothing to shop for. Usually, I grab my general size off the rack — perhaps a brand I've worn before — and call it good. Especially when it comes to sports bras, I've always assumed a certain amount of discomfort is just part of the territory. But the Title Nine women's activewear chain is trying to put a little fun into bra shopping. This summer, Bay Area Title Nine stores will be holding FitFest events, including personalized bra fittings, expanded merchandise selections, and even "Bounce-ath-a-lon" test stations, such as hula hoop, jump rope, exercise falls and burpees. I had a chance to preview the FitFest at my local Title Nine shop.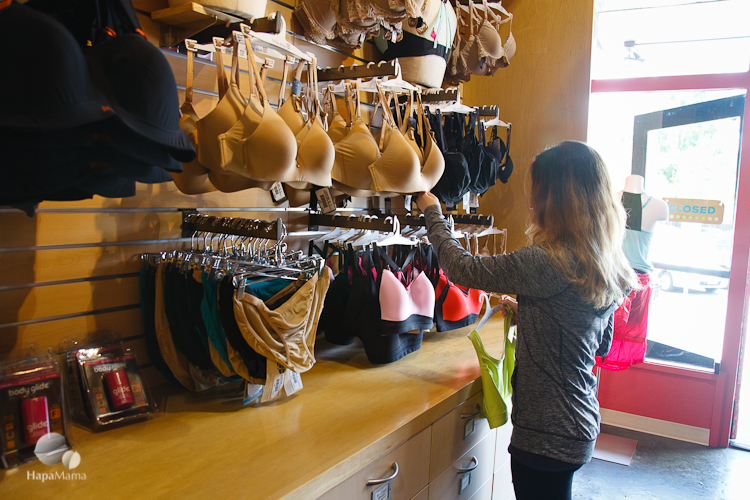 I knew Title Nine would have a good selection of sports bras (after all, the company is named after the federal law known for equal funding for women's athletics at colleges and universities), but was surprised to find out the stores also carry many everyday and and even dressy bras, as well. Store manager Elyse started by asking me a lot of questions about what type of activity I was planning on doing and what I was looking for in a bra.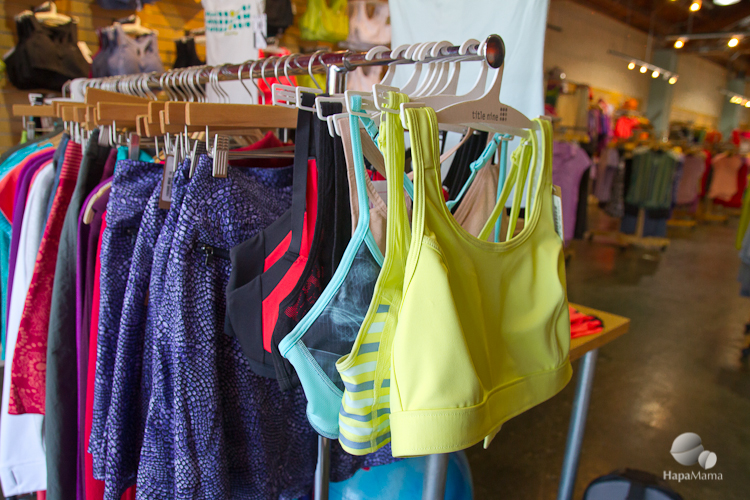 During this shopping trip, I was on the search for a bra for light outdoor activities, such as hiking and camping. Elyse started pulling many items off the rack for me and helped me hone in on a Patagronia bra, which I've worn several times and really like.
3 Tips for Finding a Better Fitting Bra
Don't go by the number on the tag! As I tried on many, many items, I realized that it's not just the size, but the style of the bra, which can affect how it fits.
Certain brands can run bigger or smaller or have distinctive styling, so if one line doesn't work, try other manufacturers. through the process of trial-and-error, I learned that one brand I associated with supportive (but not very comfortable) running bras just wasn't a good fit for me.
Try them on!
Bay Area Title Nine FitFest Events
Title Nine Los Gatos, June 17-18, 10am-7pm, 218 N. Santa Cruz Ave.
Title Nine Palo Alto, June 24-25, 10am-7pm, 208 Hamilton Ave.
Title Nine Walnut Creek, July 15-16, 10am-6pm, 1637 Mt. Diablo Blvd.
Scroll down to for a chance to win a free bra and personalized fitting…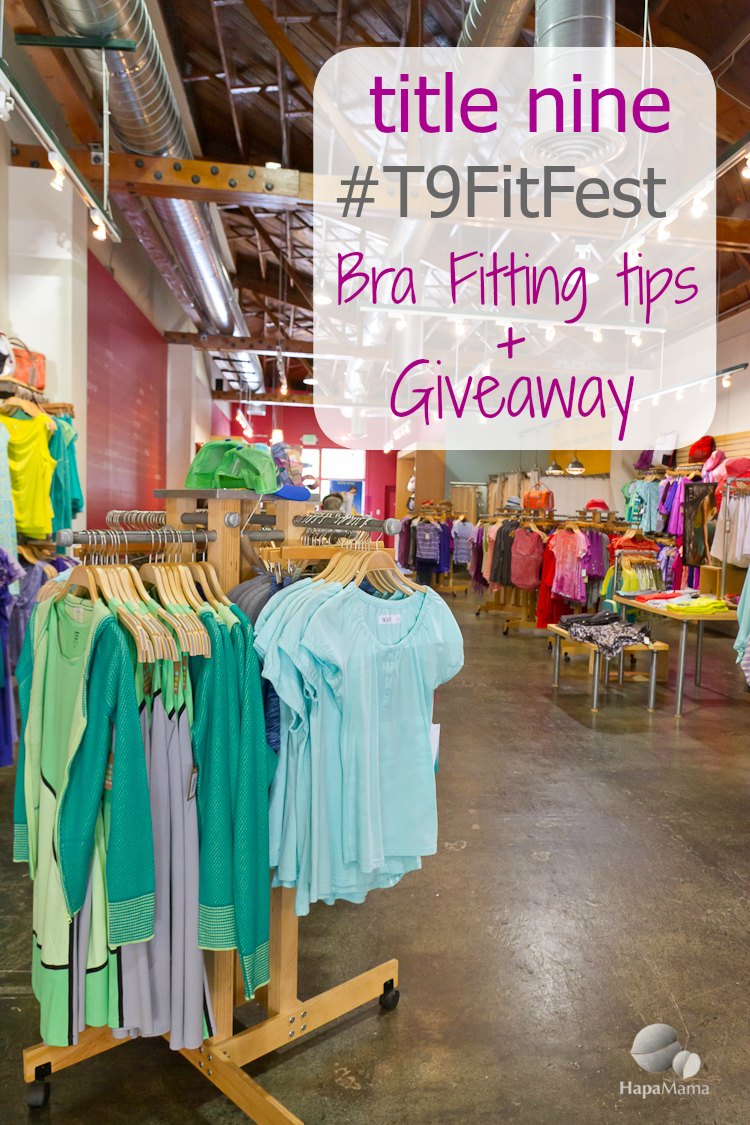 Title Nine #T9FitFest Giveaway
Contest open to U.S. residents only. Winner will receive a personalized fitting (in-store or over the phone) and one bra.
a Rafflecopter giveaway
Title Nine provided me with a complimentary bra and fitting. No additional compensation was received and all opinions above are my own.