Here are some Asian culinary trends I spotted at the Fancy Food Show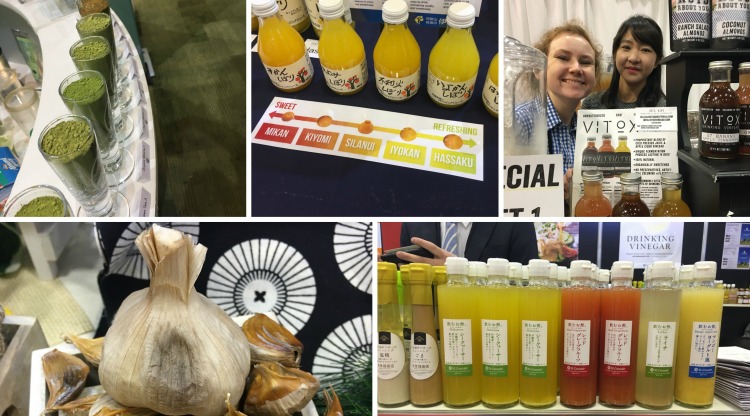 A few weeks ago, I had the chance to visit the Winter Fancy Food Show in San Francisco. In case you're not familiar with it, the Fancy Food Show is an enormous trade show for people in the food industry. There are owners of boutique businesses and giant food corporations, along with buyers from restaurants and grocery stores. It's like American Idol or Shark Tank, where Mom and Pop food startups can get discovered by national chains — or at least some gourmet shops With two sides of Moscone Center filled with booths, it was a bit overwhelming for a first-time visitor. How to separate the wheat from the chaff? Or at least zoom in on what could be most relevant to me? I went in with the goal of narrowing my focus to new or interesting Asian culinary trends. And here's a sampling of the things that caught my eye:
Top 3 Asian Culinary Trends
From the Winter Fancy Food Show 2017
Drinking Vinegar These fermented beverages were on trend across the food spectrum, but I noticed a few new entries that either featured Asian flavors or derived from traditional recipes. One vendor from Japan offered flavors such as yuzu, lychee, or mango yogurt; another LA based startup featured a formula handed down from a Korean grandmother. Related: probiotic drinks. Not fermented, but with active cultures added — often to coconut water — these elixirs are intended to have health-promoting functions while also tasting like things you would drink for enjoyment.
Black Garlic Also called aged garlic, this fermented allium comes from the Aomori province of Japan. Originally, the fermentation was to reduce the sharp flavor of garlic, which isn't popular with the Japanese palate, but some say it also offers additional health benefits such as regulating glucose and lipids.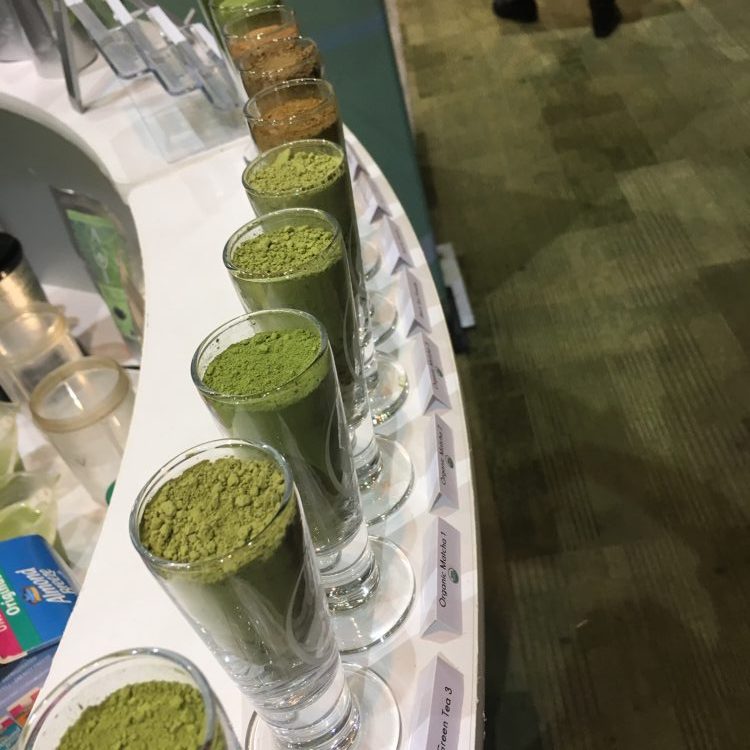 Green tea desserts flavored with matcha powder are commonplace now, but get ready to see its toastier cousin, hojicha. Like matcha, hojicha is made from green tea leaves, but these leaves have been roasted to give them a nuttier flavor. The tea can be brewed, or ground into powder to be flavor baked goods and other desserts.
How do these trends sound to you? Which ones would you like to learn more about? Let me know!
It may be the topic of a future article…