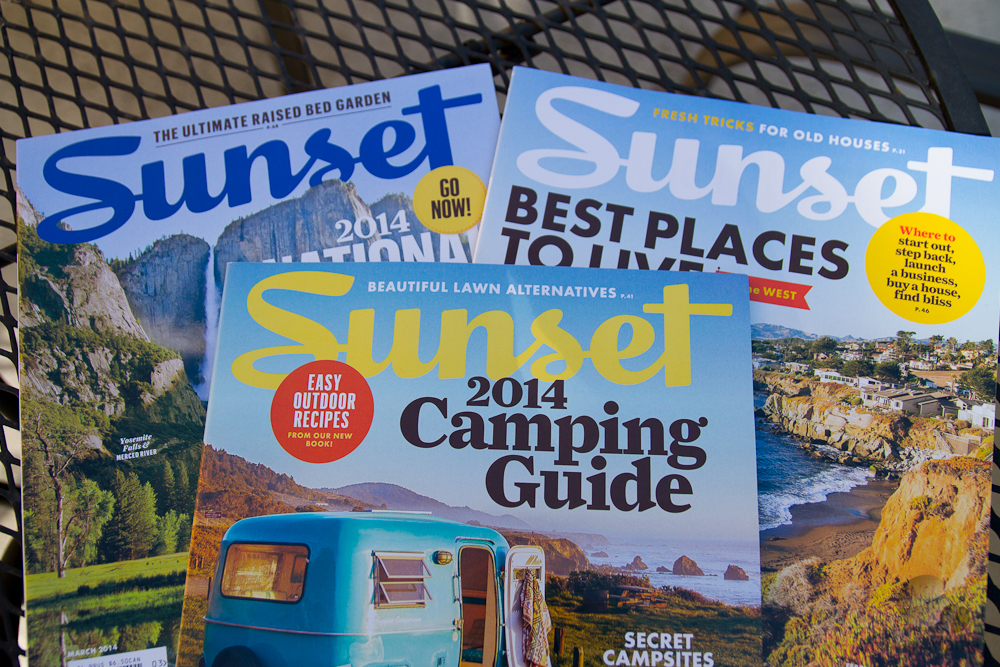 Like many Californians, I grew up reading Sunset Magazine. So I was really excited when Sunset and BlogHer gave me the opportunity to tour the magazine's Menlo Park headquarters and sit in on a taping of an upcoming episode of Chef Ryan Scott's "Food Rush".
First of all, the grounds are almost a retreat-like in setting. The sprawling ranch-style building is surrounded by beautiful gardens, which are planted to simulate the different climate zones of the West. (If you are a gardener and reader of Sunset, you'll recognize these numbered zones).
My favorite part of the grounds is the edible garden, where the editors test out varieties of fruits and vegetables they will be including in their coverage. See those pretty pink and white flowers at the top? If you look closely, you can see pea pods interspersed with the blossoms. 
But really, who am I kidding? A gardener, I am not. I'm all about the cooking and was curious to get a peek at the Sunset Test Kitchens, where recipes are practiced by different cooks on various appliances, from the professional gas range to the electric cooktop. Above right is Recipe Editor Amy Machnak testing out a dish involving coconut milk, lemongrass and some of my other favorite flavors.
Sunset Celebration Weekend Giveaway
This month, Sunset is opening its headquarters to the public for two days for its annual Celebration Weekend May 31-June 1. It's a great family event, with food booths, cooking demonstrations, celebrity chef appearances and opportunities to meet the Sunset editors; our family went a few years ago and had a great time. And I'm offering a pair of free passes ($40 value, courtesy of Sunset) to one lucky HapaMama reader.
Enter below. I'll pick a winner on May 22. Good luck!