I thought I'd share some of my favorite kids (and grown-up!) books for Chinese New Year. Sometimes it's hard to find children's books that are culturally educational, yet don't get too dragged down with cultural details or are set in Chinatown, which is a concept my kids can't relate to.
Thanks to a "buy $10 worth of books, get a free book" deal through my son's Scholastic book order, I got Bringing in the New Year

by Taiwanese American author Grace Lin. This is a short picture book, good for preschoolers or early elementary age kids. It has cute illustrations and uses Pinyin romanization for Mandarin words.
This Next New Year
 by Janet S. Wong was the first Asian American book I bought for my kids, and is still one of my favorites. It's a picture book, but a little longer and more detailed than Bringing In the New Year, and follows a boygoing through the traditions of getting ready for Lunar New Year. One interesting thing about this story is that the main character is half-Chinese and half-Korean (like my new baby nephew), and both cultures are discussed.  I think we'll have to get this book for him!

The Great Race
by Dawn Casey explains the story of the Chinese zodiac and how the 12 animals of the calendar were chosen — including why there is no Year of the Cat. I've used this book to teach my kids' elementary school classes about the Lunar New Year.

Crouching Tiger
 by Ying Chang Compestine is a story about a hapa Chinese American boy and his Chinese grandfather. With a contemporary setting, the story culminates around a Lunar New Year parade, during which the boy learns to appreciate his grandfather, despite language and cultural differences. Read more about how I met Ying Chang Compestine at a book signing in the Bay Area.
Finally, since second generation Asian American kids often are expected to learn cultural traditions without explicit explanation, I'm including Good Luck Life: The Essential Guide to Chinese American Celebrations and Culture
It's sort of an instruction manual to Chinese celebrations — not just New Year, but birthdays, weddings, new babies, 60th birthday parties, and everything else your parents didn't tell you about. This would make a good wedding present for anybody marrying a Chinese (for that matter, Asian) person. Caveat: Good Luck Life refers to Cantonese terms, and maybe some traditions that are more local to southern China. Still, it's very informational.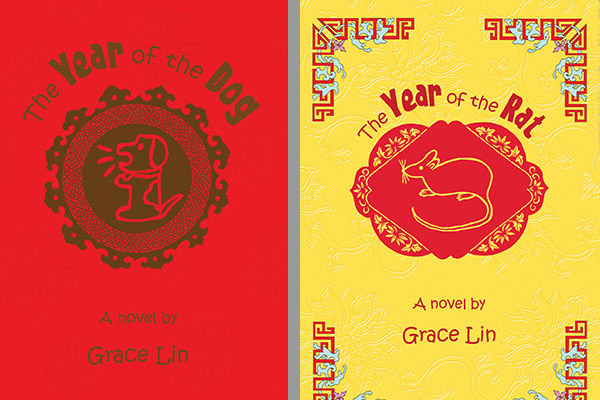 Also check out: Chapter Books for Chinese New Year: The Year of the Dog and The Year of the Rat
My wishlist: a book about Chinese or Asian traditions from the perspective of a multicultural family. And how about a book which addresses some of the peculiarities of Taiwanese culture? Perhaps that's a market for me to consider…
Purchases made through through links may result in a commission for HapaMama (so click and buy some books!).