In honor of Valentine's Day, February's #AsianMomBloggers theme is love…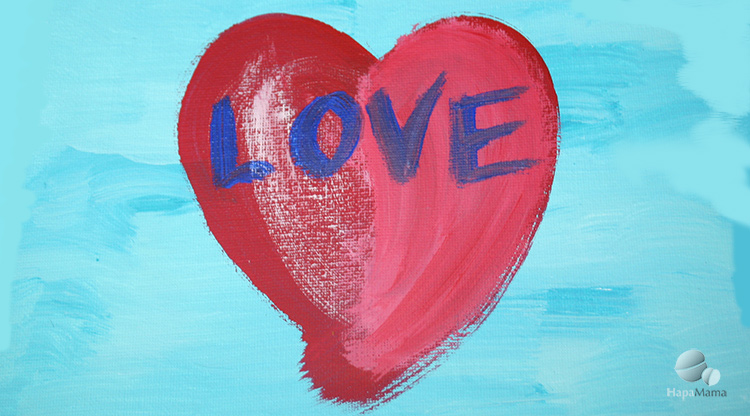 I painted this around Valentine's Day six years ago.
"Mommy bought these stuffed animals for us because she loves us."
I was working in my home office when I overheard Little Brother saying this in the living room. Sure, he was giving Big Brother a hard time for letting the dog chew on a small blue hippo Webkinz I had squirreled away for a future Easter basket. But Easters came and went, then the boys got so old they don't really get excited about little stuffed animals in baskets anymore. But our puppy Amber somehow sussed it out of a shopping bag in my closet and claimed it for herself.
"She can have it!" I called out, without leaving my desk.
"Oh, you heard that?" Little Brother asked, now embarrassed.
Yes, as a work-at-home mom, I overhear a lot of things. And while I do enjoy finding presents that really suit a person or share something that I enjoy and think they also would, this dollar store stuffed animal was not one of them. But I was tickled to hear that my son recognizes that people can show love in different ways.
Growing up, my parents were not verbally effusive. They weren't really demonstrative either. And they certainly weren't going to buy stuffed animals or balloons. I remember going to my first Taiwanese camp in middle school. "Your parents may not say that they love you," said a college-aged counselor, "But they show it in other ways, like working hard to provide you with a good home and paying for your college education." I didn't totally buy it, but that was the first time anyone had explicitly explained that there are different ways to show love. It was eye-opening in that I started to be more aware of sacrifices and gestures, and instead of looking for the words or sentimental trinkets that never seemed to show up.
Many years later, as HapaPapa and I were getting preparing to get married, we read the book The 5 Love Languages: The Secret to Love that Lasts
 (affiliate link). Over the years, I've realized I have several different love languages, which I go back and forth between, depending on the situation, the other person's personality, and circumstances like that.
What is your love language? 
This post is part of a series created by Asian American mom bloggers sharing multicultural family stories. Keep reading to find out more…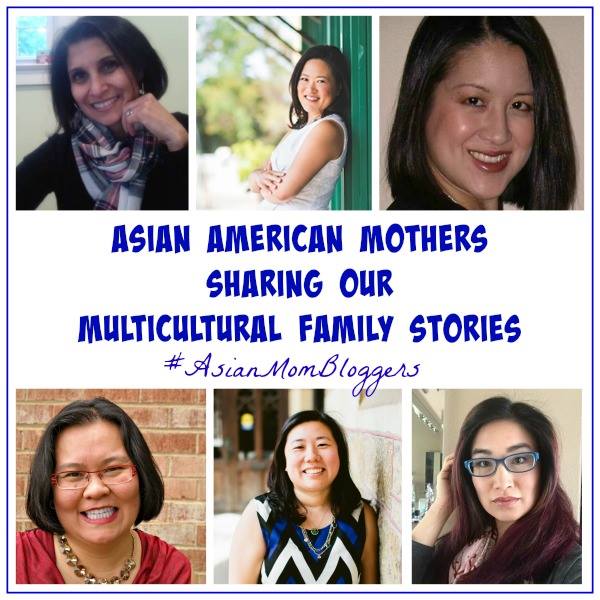 See What Other Asian Mom Bloggers Are Saying About Love
Check back for links to more great posts…