I received a pair of frames as a sample from our partners Eyewear Envy, but all opinions expressed are my own.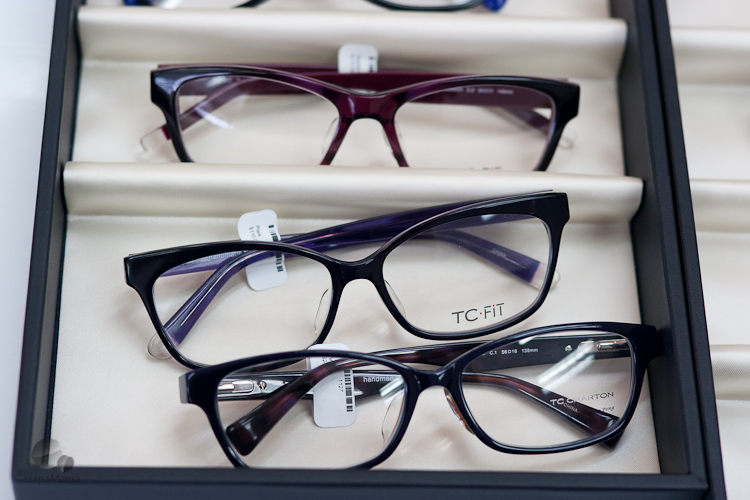 If you're like me, trying on eyeglasses is about as much fun as swimsuit shopping. Maybe even less so. But I recently found an optometry shop in South San Francisco that is a treasure trove for Asian-fit eyewear.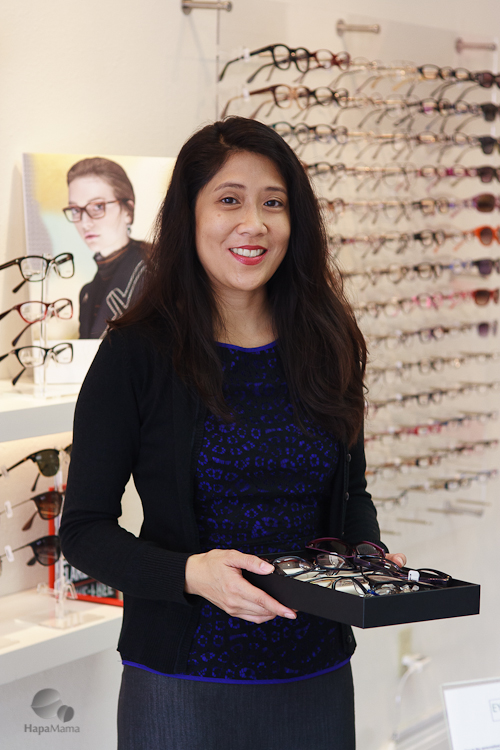 Meet Dr. Katherine Manalo, a graduate of the U.C. Berkeley School of Optometry. She's the optometrist behind Eyewear Envy, located in South San Francisco.
Here, you won't just find one or two Asian-fit frames. Every. Single. Pair. of eyeglasses and sunglasses in her shop is geared to fit lower profile nose-bridges and higher cheekbones.There are styles by brands that specialize in Asian-eyewear, such as TC Charton from Dallas or Seesun from Korea. Dr. Manolo tells me some of the trendier styles are larger plastic frames, including bright colors and lucite. For more of a classic look, stick with neutral tones or more subdued shapes.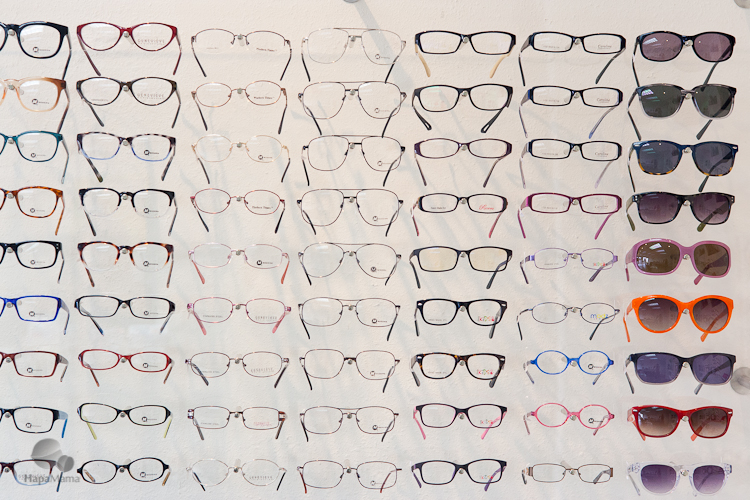 There are also offerings from familiar designers, such as Ray Ban,Coach and BCBG, which also make some of their styles with modified designs that sit better on our noses and cheekbones. Even kids can find eyeglasses or sunglasses to fit here!
I've never had so many options to choose from before, which made it especially hard to pick just one. I ended up selecting this pair from TC Fit, which is a new, more moderately priced division of TC Charton.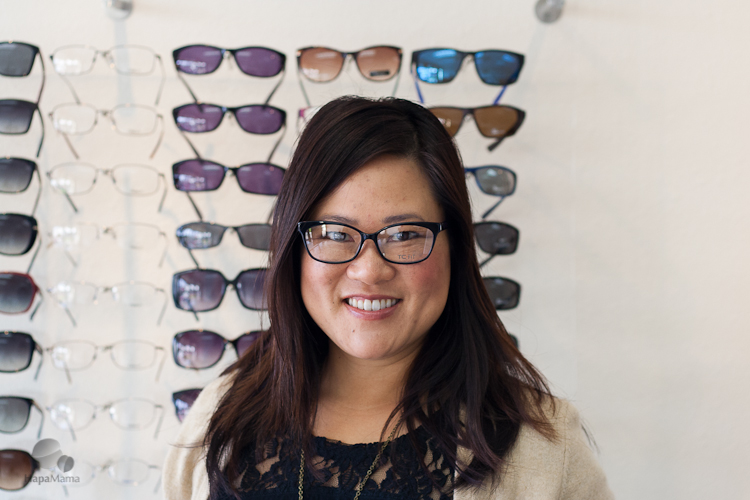 What do you think?