This post is sponsored by our partners at Mom It Forward and Farm Fresh to You. All opinions expressed are my own. 
I don't know about you, but I love the feeling of finding a package on my door step. Especially when I know what's inside is not only good for me (and my family), but it checks one more errand off my never-ending to-do list. Farm Fresh to You is a service I've used to get organic, seasonal produce. So I was especially excited to have the chance to partner with them.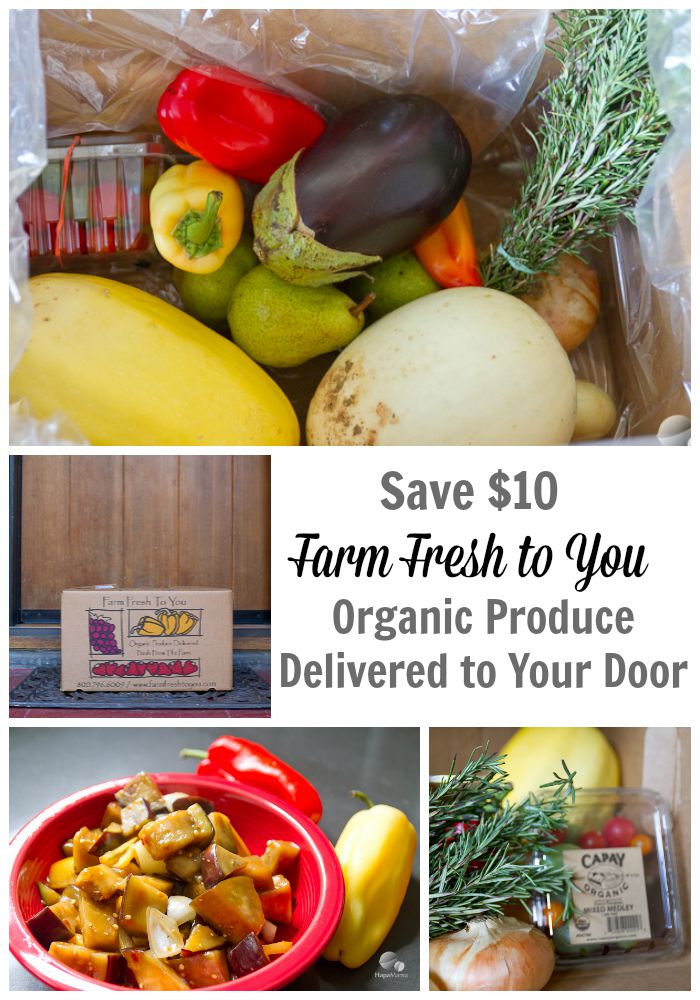 You can choose how often you'd like the deliveries — weekly, biweekly, or monthly. You can also customize how big your box is, choosing from fruits only, veggies only, mixed, or no-cook selections. Add-ons include staples such as olive oil and organic eggs, or even fresh flowers. I get the regular size Traditional CSA box, which contains only produce from the Capay Organic farm, located in Northern California between San Francisco and Sacramento, and its neighboring partners.
This box contained one spaghetti squash, one honeydew melon, one globe eggplant, three gypsy peppers, two cippolini onions, one basket of heirloom cherry tomatoes, four Bartlett pears, and a large bundle of fresh rosemary. The selections could easily lend themselves to a late-summer ratatouille served over spaghetti squash!
The box also contains a newsletter, including several recipes using the fruits and vegetables that are in season. There are more recipes at the Farm Fresh to You website, too.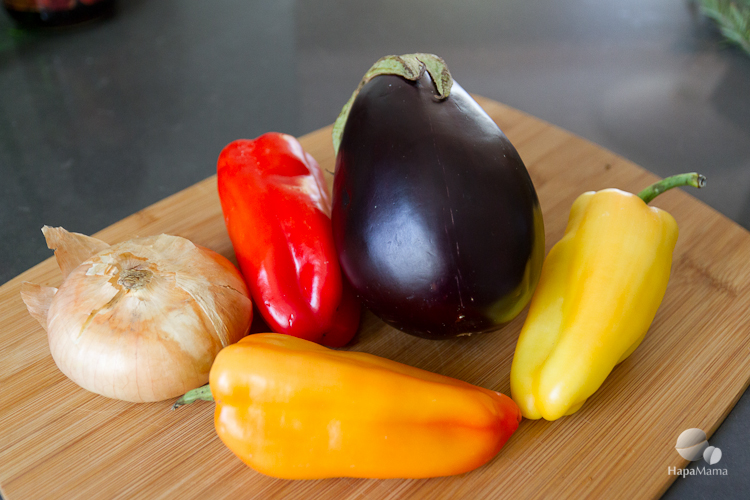 I decided to make a simple stir fry to let the freshness of the ingredients shine.
Eggplant and Bell Pepper Stirfry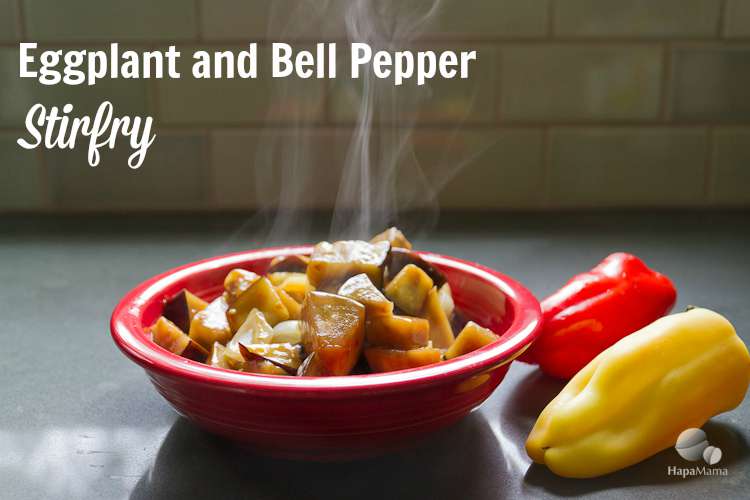 Serves 2-3 as a main course, 4 as part of a multi-course meal
Ingredients:
1 eggplant, cut into cubes
1 sweet bell pepper
1/2 onion, cubed
1 clove garlic minced
Sauce:
2 Tbsp soy sauce
1 Tbsp sugar
2 Tbsp vinegar or orange juice
1/3 c. water
1 tsp. cornstarch
1 tsp. chili sauce, such as samba oelek
Directions:
Heat wok over medium-high flame and add a 2 Tbsp. of cooking oil
Add garlic and onion and sauté until just fragrant, remove from pan
Add a little more oil if necessary, then add bell peppers and eggplant, stirring frequently
Once the eggplant has absorbed all the oil, add a small amount (about 1/4 c. depending on how moist the eggplant is) and cover to help the vegetables steam.
Blend all the sauce ingredients together in a bowl, then push all the vegetables to the sides of the wok and pour the liquid in the center.
Stir the liquid as it cooks, reducing it to a syrupy consistency.
Toss the vegetables, garlic and onions with the sauce.
Serve over hot rice.
Like what you see here? Find out if Farm Fresh to You delivers in your area and save $10 on your first order by using the code GRAC6787
USE CODE: GRAC6787