Bay Area kids can now enter the Growing Up Asian in America contest. This annual event gives Asian American children and youth a chance to express their identities in art, writing or video for a chance to win up to $1000 from the Asian Pacific Fund.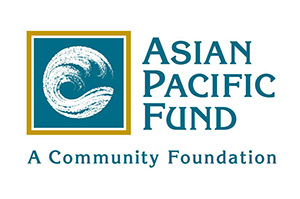 In keeping with this post-election season, the theme of this year's contest is If I Were President. From the website:
President Obama has made history as our first African American and mixed-race president. Image you became our very first Asian or Pacific Islander American president. What would you do? What would you change? How would you make your neighborhood, school, city or country a better place?
Ideas include:
What is the first thing you would change as president — in your neighborhood, school, city or beyond?
Is there a problem that really needs to be fixed? How would you fix it?
Is there a new law you would pass? How would it help change things for the better?
Is there something that affects the lives of the people around you that needs to be improved? What would you do to improve things?
I'm really impressed by the artistic ability and thoughtfulness reflected in these pieces. Art and self-expression are such important traits to encourage in our children, and this year's theme is especially inspiring.
My kids received flyers about the contest through school, but in case yours didn't, you can find complete information at the Asian Pacific Fund website. The contest is open to Asian American and Pacific Islander students in grades K-12 who live in Alameda, Contra Costa, Marin, Napa, San Francisco, San Mateo, Santa Clara, Solano or Sonoma Counties.
The entry deadline is March 1, 2013.