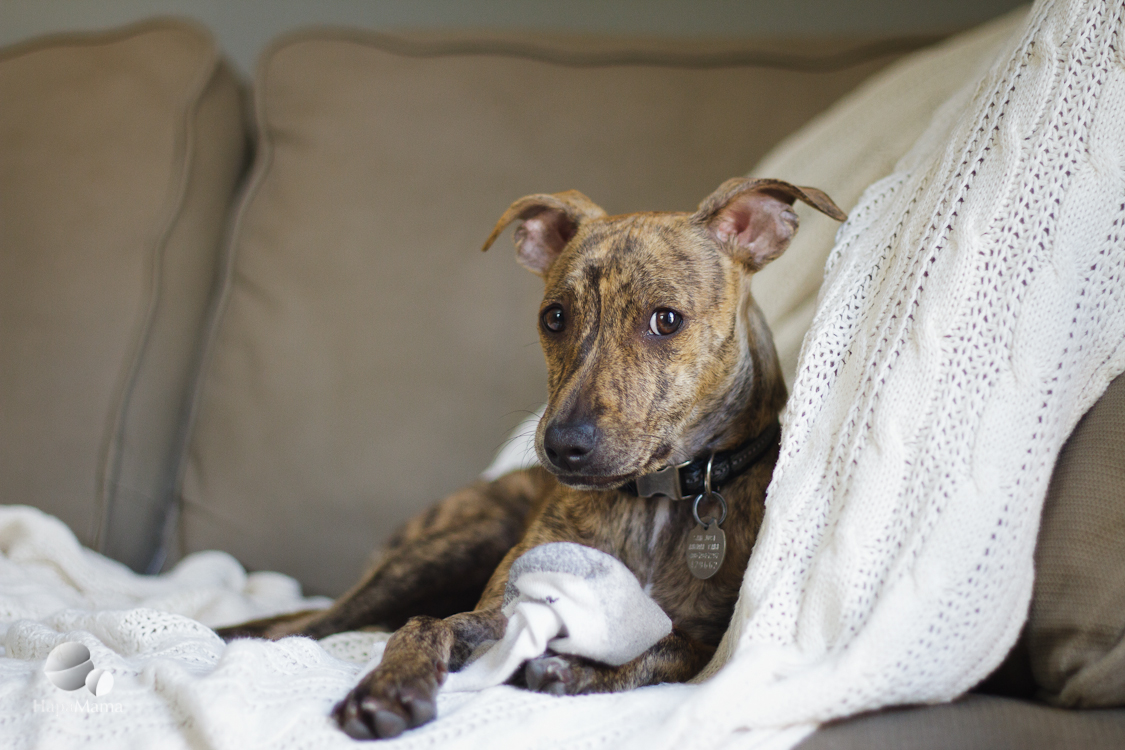 Happy National Dog Day!
If you follow me on Facebook or Instagram, you've probably already noticed that we got a new addition to our family. Yes, first a hamster, then… a dog! This is Amber, the puppy we adopted from our local animal shelter.
She is about 6 months old, and we think she is a Whippet or Italian Greyhound mix. We'll probably never know exactly…
Our boys have been asking for a dog since Big Brother was in first grade. We kept putting off. We were too busy. Our house was too small. How could we find a place to live during the remodel if we had a dog? After the remodel, we kept saying. Well, the remodel came and went.
A friend of ours was volunteering at the shelter this summer and told us about this beautiful, shy, but timid pup that had been found wandering the streets.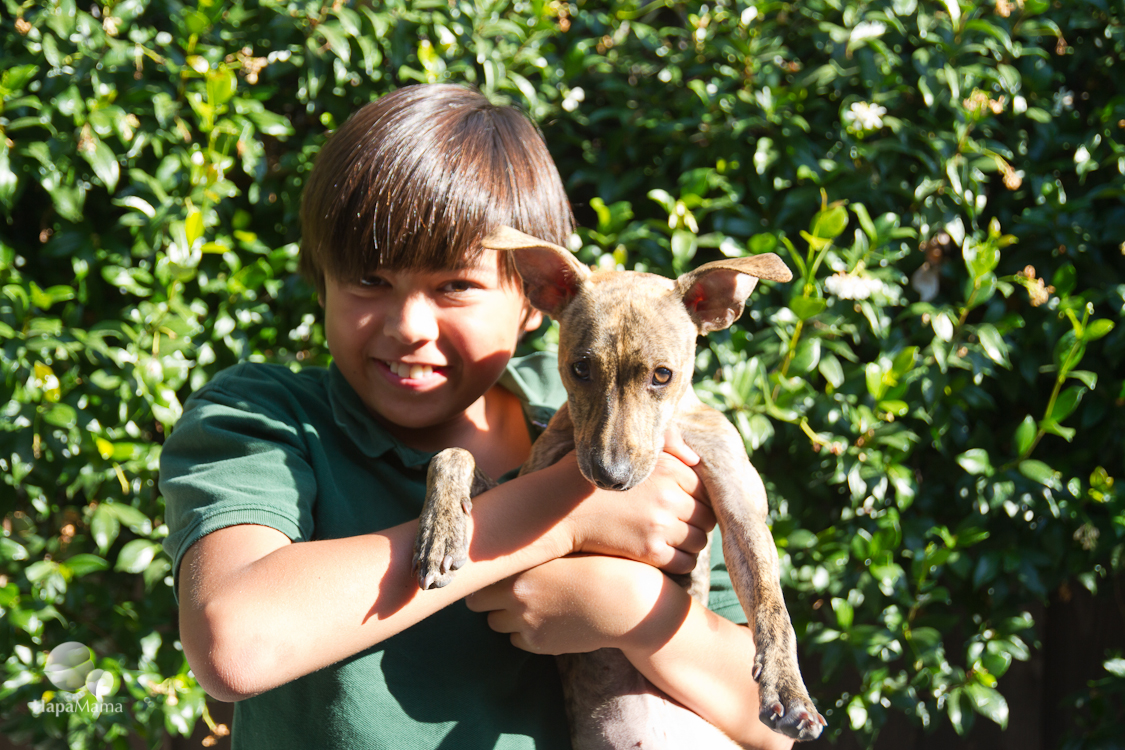 After visiting her three times, we brought her home. After getting to know her for several days, we (meaning the boys) named her Amber.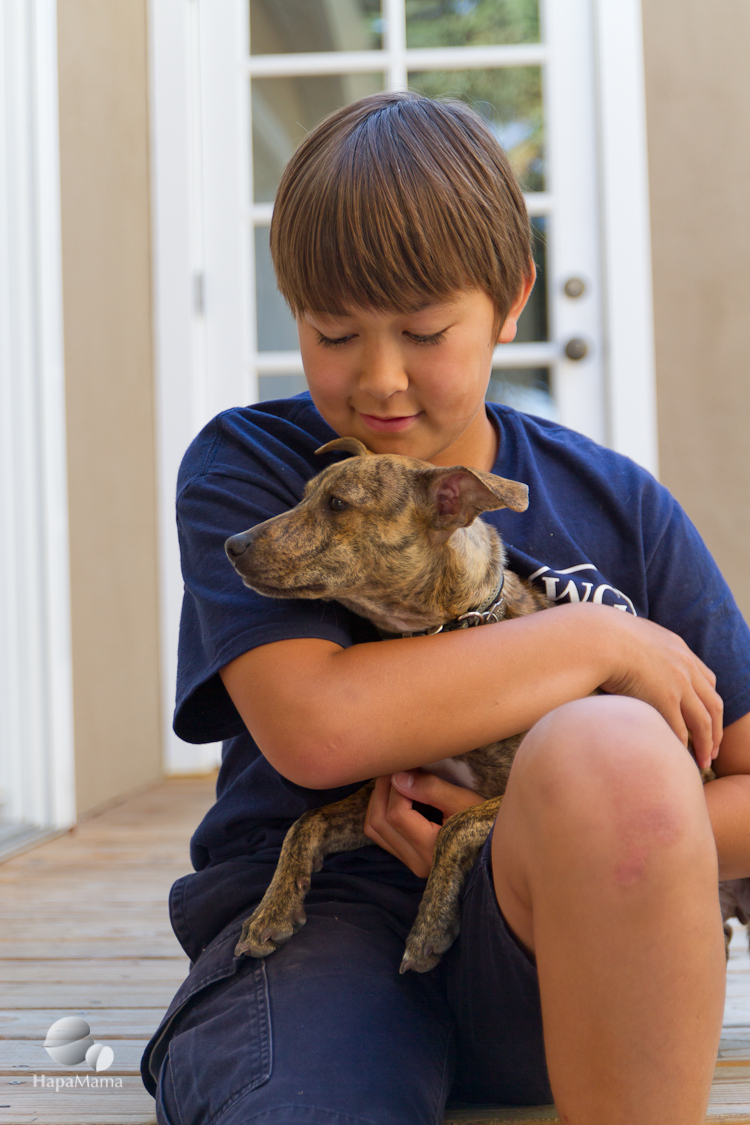 Like most Taiwanese people, I didn't grow up with dogs, so this whole thing has been a learning curve for me too. HapaPapa grew up with a lot of dogs, little Yorkies, but they were really my mother-in-laws "girls", and she did the bulk of the raising. Maybe animals just instinctively gravitate towards the mother figure. Just like the hamster, Amber has pretty much attached herself to me.