Have you ever wondered what it's really like inside Pixar Studios? Even though I've been watching Pixar films since—well, ever since there was a Pixar—and the studios are located right here in the San Francisco Bay Area, it's a pretty exclusive place where they work their magic. Disney has invited me on a complimentary two-day tour of Pixar in Emeryville with a group of bloggers, and I'll be reporting back to share the inside scoop.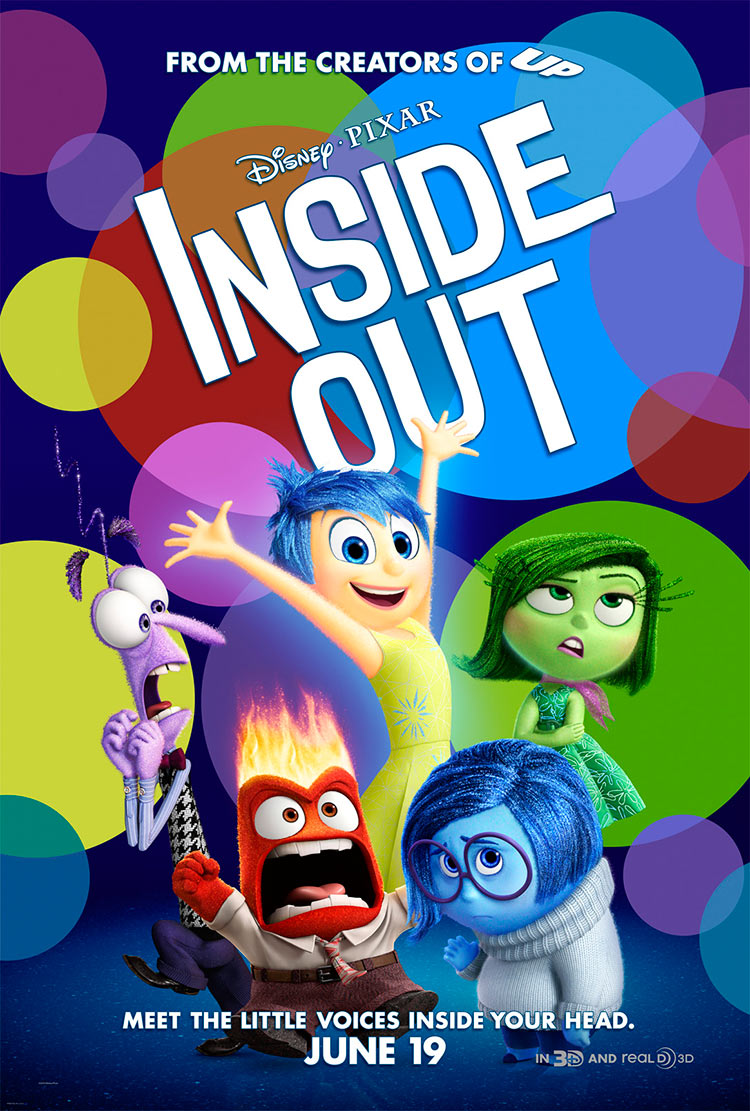 Inside Out
While I'm at Pixar, we'll be checking out the animated featured Inside Out, which will be coming out in theaters on June 19 with the animated short Lava. Directed by Pete Docter (Monsters, Inc. and Up) and produced by Jonas Rivera, Inside Out takes us inside the world of Riley, a Midwestern girl who is uprooted when her father gets a new job — in San Francisco. Like, literally, inside Riley's head, where the emotions Joy (Amy Poehler), Fear (Bill Hader), Anger (Lewis Black), Disgust (Mindy Kaling) and Sadness (Phyllis Smith) try to make sense of what's going on.
Check out the official Inside Out trailer on YouTube.
Monkey Kingdom
We'll also be previewing the Disney Nature film Monkey Kingdom, which will be in theaters on April 17, just in time for Earth Day. Set in the lush forests of South Asia, the film follows Maya, a new mom who must use her street smarts to defend her home—and her young son Kip—from neighboring monkeys who are trying to take over her territory at Castle Rock. Did I mention that Maya and Kip are toque macaques? Tina Fey will be the voice of Maya the mama monkey.
Check back soon, as I'll be posting more to come and also sharing some supplemental learning activities that you can download. Home Sweet Homeschool, anyone?
Want to find out more about Inside Out?
Like INSIDE OUT on Facebook 
Follow INSIDE OUT on Twitter
Follow INSIDE OUT on Instagram: @PixarInsideOut
Want to find out more about Monkey Kingdom?
Like Disneynature on Facebook: Facebook.com/Disneynature
Follow Disneynature on Twitter: Twitter.com/Disneynature
Follow Disneynature on Tumbler: http://disneynature.tumblr.com/
Follow Disneynature on Instagram: http://instagram.com/disneynature