Ever since Big Hero 6 was first released in theaters last fall, I've wanted to learn more about the actors who play the voices of  brothers Tadashi and Hiro Hamada. Like the characters they voice, actors Daniel Henney (voice of older brother Tadashi) and Ryan Potter (voice of younger brother Hiro) are both hapa.
Daniel Henney
Let's start with Daniel Henney. You might recognize this handsome Korean-Caucasian actor from his roles in Hawaii Five-O, X-Men Origins: Wolverine, or several K-dramas and many commercials in Asia. I have a secret theory that Henney was cast to appeal to the mom audience! Henney voices the Hiro's older brother, Tadashi, who only appears in Big Hero 6 for a short time, but presence continues as a moral compass or inspiration as the younger brother tries to find his way. Interestingly enough, Henney says he didn't meet Potter in person until after the recording was finished, but says the two hit it off immediately.
 Henney has spent time working in Korea and other parts of Asia during his career, and he is hopeful that the Big Hero 6 Oscar win will open up more opportunities for Asians in cinema. Having grown up in a small town in Michigan, Henney is also excited about the movie's broad appeal and told me about how heartwarming it was to receive a message from a group of kids in rural hometown. Also, he has some advice for other aspiring actors, and I have to say it sounds like some Asian work-ethic in him! (Hint: he's not just a pretty face.)
Click below to hear to our full conversation and find out how he reacts when I tell him about my theory…
Listen to my interview with Daniel Henney, "Tadashi Hamada" of Big Hero 6
Ryan Potter
Ryan Potter is the hero — I mean, Hiro — of this movie. As an orphaned son who loses his big brother early in the film, he turns to Baymax, the healthcare robot programmed by Tadashi, for guidance. In real life, Potter, who is Japanese-Irish, got his acting start at age 15 in a Nickelodeon show Supah Ninjas, in which Randall Park played his father!
I asked Ryan what it's like to be a young Asian male breaking into the entertainment industry. Click on the audio below to hear his advice for other kids who want to get into acting, and also find out what role George Takei played in his budding career!
Listen to my interview with Ryan Potter, "Hiro Hamada" of Big Hero 6
Disney's Big Hero 6 is now available in stores on Blu-Ray and DVD. See Nerds of Color great roundup of the different packages available.
And click on over to my Big Hero 6 Giveaway and enter by March 10 to win one of three collector's sets!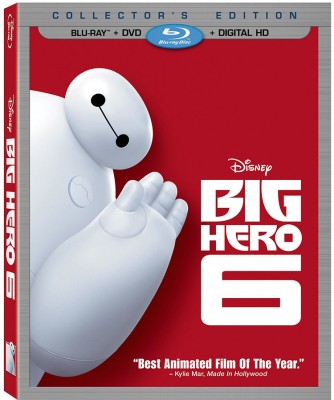 Thanks to Disney for connecting me with the Big Hero 6 actors!