Welcome to Taiwan Tuesday!
Every Tuesday I'll be sharing photos, stories and tips from our recent visit to Taiwan. Coming back to America and re-entering into the usual responsibilities of work, school, cooking, cleaning and shuttling has been a rude awakening. Add to that the horrific events in Boston, and the past two weeks seems like a misty dream. And what better way to relive the dream than with these images of  the boys in our down time at the hotel in Taipei.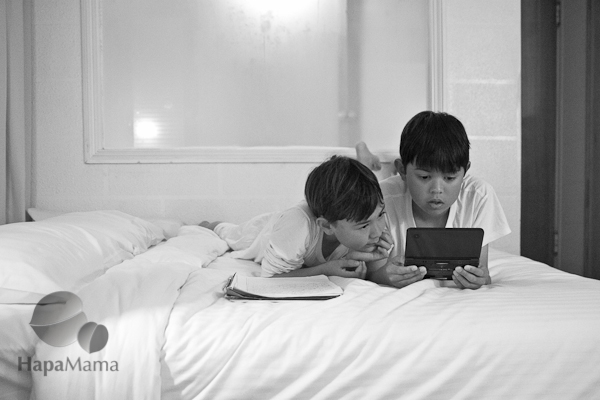 For all the days spent sightseeing and tasting new foods, some of my most precious memories are of the most ordinary quiet…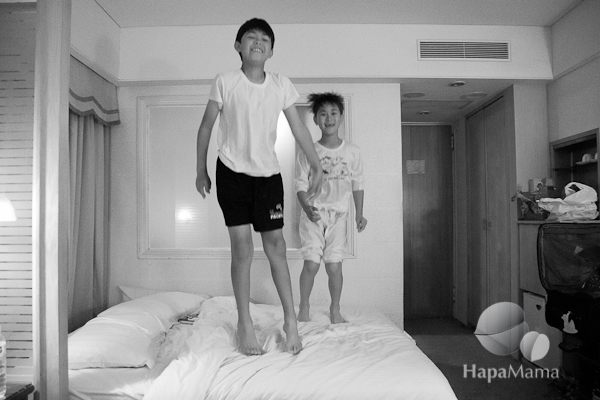 And not-so-quiet moments.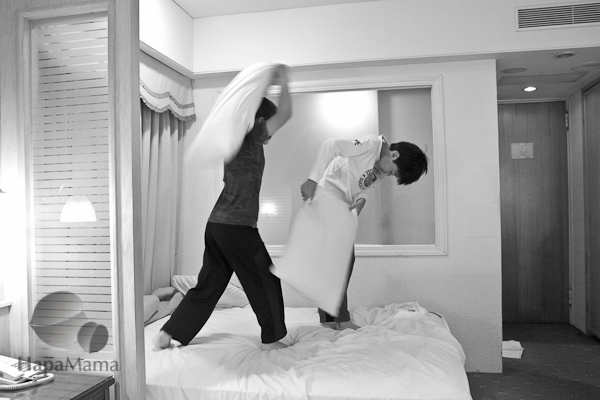 Be thankful for each day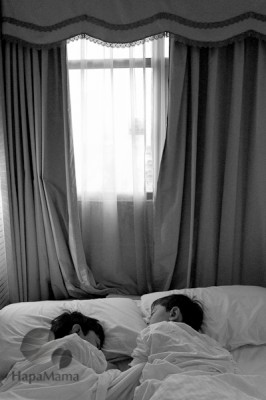 and hug those you love a little tighter…
Also, children are bound to hear about the news sooner or later, which can be overwhelming for young minds. For some tips  from child psychologists on how to help your kids feel safe in the wake of high profile tragedies, check out the article I wrote for PBS Parents in the wake of the Newtown shootings, but is unfortunately .