This is part of a series of posts from my recent trip to Pixar studios in Emeryville, which was generously hosted by Disney.
What exactly is going on in the mind of a tween? That's a question any parent can relate to, so it's no surprise that the minds behind Pixar's summer film Inside Out are dads themselves. The movie, which takes us inside the mind of 11-year-old Riley, as she moves with her family from Minnesota to San Francisco, is the brainchild of director Pete Docter.
Docter explained to bloggers that when his daughter Ellie turned 11, her cheerful personality turned moody and sullen, showing us a slide of a gangly tween curled up into a ball.
"What is really going on inside her head?" Docter wondered. That simple question kicked off the five year process of creating Inside Out. Consulting  psychologists Paul Ekman of UCSF and Dacher Keltner of UC Berkeley, Docter and producer Jonas Rivera came up Inside Out's concept of the inner mind — where the five basic emotions — Joy, Sadness, Disgust, Fear and Anger — guard over memories stored in brightly colored spheres that look like pachinko balls.
Granted the concept was a risky one, but the studio gave Docter and Rivera permission to spend a longer than usual time exploring the idea. They drew upon their own childhood experiences of moving for the plot line and upon their vivid memories of Disneyland attractions such as It's a Small World and the Haunted Mansion to imagine the inner workings of the mind. Docter explained that since he and Rivera are both dads, they'd sometimes go home for dinner with their family, then meet up again to brainstorm over drinks after their kids went to bed, and afterwards sometimes email each other at 2 a.m. with more ideas. "I just love making movies!" said Docter.
Docter's daughter Ellie, who has basically grown up at the Pixar studios, is now 16. Remember the movie Oscar-winning movie Up? Ellie actually voiced the character of young Ellie in that animated film. And she may be the best judge of whether the film succeeded in its goal of capturing the process of growing up. Upon seeing the finished version of Inside Out, Ellie simply said, "Good movie, dad."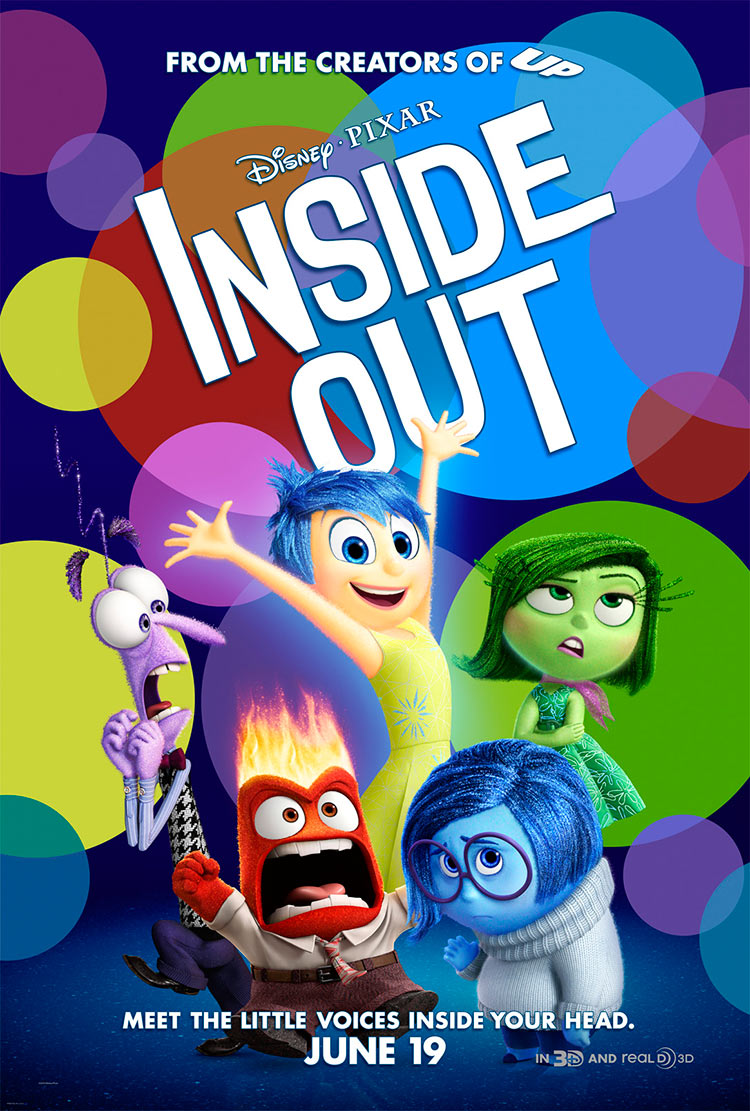 Pixar's Inside Out opens in theaters everywhere on June 19. Check out a preview of the movie on YouTube and follow PixarInsideOut on Facebook