This month's Lets Lunch theme is favorite childhood memories…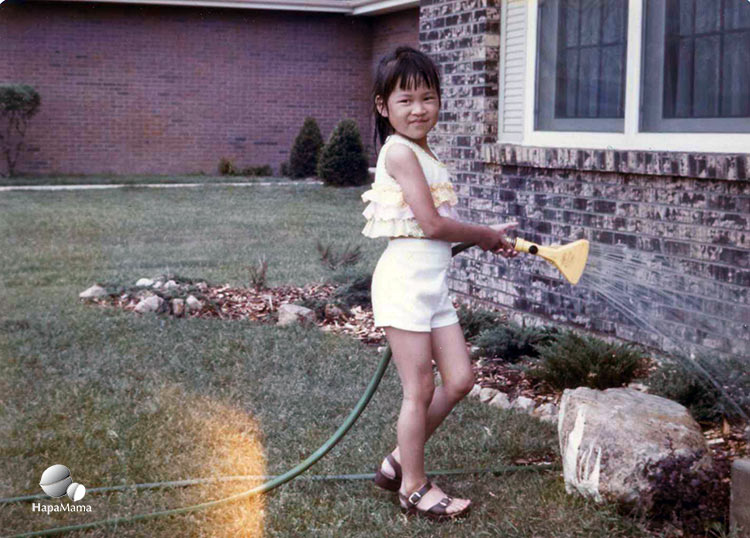 This is me, around age seven, in the front yard of our home in the Chicago suburbs in the late 1970s. See those short-shorts and the ruffled crop top? Yes, the outfit is stylish, and you can see I"ve mastered the sassy pose… but those clothes are also a necessity. It gets HOT during the summers in the Midwest. And not just hot, but sticky and humid, too. If I recall correctly, the outfit I am wearing was from Taiwan, as many of my childhood clothes were.
My wardrobe wasn't the only thing imported from Taiwan. I don't recall that we ever turned on the big green air conditioning unit located in back of our house. We cooled off by running through the sprinklers and eating refreshing treats. Our family didn't eat many overly sweet or rich foods back then. My preferred summer snack was not ice cream, but a popsicle. Often the pops were homemade, in a cloudy Tupperware mold we had forever. Sometimes, my mother would pour orange juice into the molds… too tart! Grape juice was a little better, but my favorite was a kind of popsicle most Midwestern kids had never heard of: mung bean.
As I've mentioned before, mung beans are believed to have "cooling" properties according to traditional Chinese medicine. Most often we'd eat them in a chilled, sweet soup after dinner. Later in my childhood, when my grandparents brought our beloved shaved ice machine from Taiwan, we could have them over a fluffy mound of snow. But until then, the most fun way to cool off was with homemade mung bean popsicles! And they are super easy to make at home.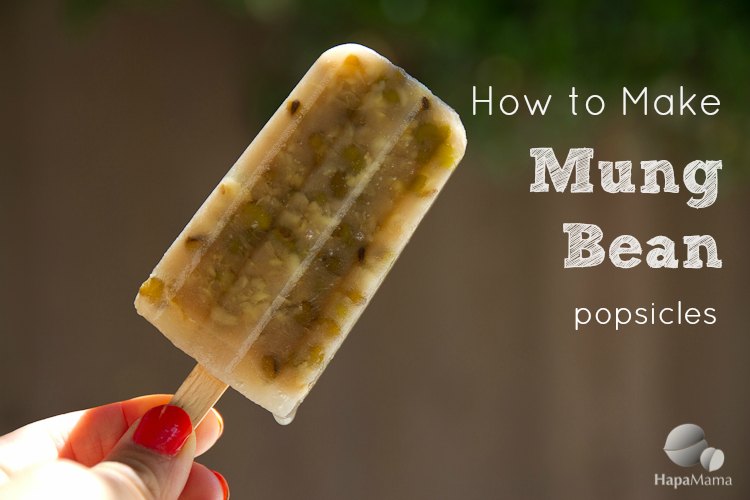 Mung Bean Popsicles
The recipe is really simple, almost the same as making a mung bean dessert soup. But as I mentioned above that orange juice that pleasingly tart as a drink becomes painfully sour when frozen in a popsicle. When making mung bean popsicles, the key is to add more sugar or condensed milk than for making a soup. I'd had some versions that even add a little coconut milk! The recipe is very forgiving, so feel free to experiment with a little more or less sweetener or different kinds of milk. I've even thought about adding corn syrup instead of sugar, in hopes that the pops would stay a bit more pliable when frozen.
Ingredients:
1/2 c. Chinese mung beans
4 c. cold water
1/2 c. sugar or Chinese rock sugar chunks
condensed milk, to taste if desired
shaved ice
Directions:
Soak mung beans in a medium saucepan for a few hours or up to overnight
Drain beans and add 4 c. fresh water and rock sugar or white sugar
Bring beans to a boil and reduce to medium heat. Simmer, stirring occasionally, for about 30 minutes or until the beans are soft. Be careful not to boil at too high a temperature or the beans will fall apart quickly and turn into an unappealing olive drab mush.
Let cool to room temperature, then pour into popsicle molds. I use the Progressive International PLP-1 Freezer Pop Maker, which creates the perfect shape of pop, just like the ones we remember.
Chill for several hours, or until firm.
Hint: it helps to let the whole mold thaw at room temperature for a few minutes to loosen them up. I haven't found a good way to loosen just one pop at a time. Please let me know if you have any tips!
Enjoy!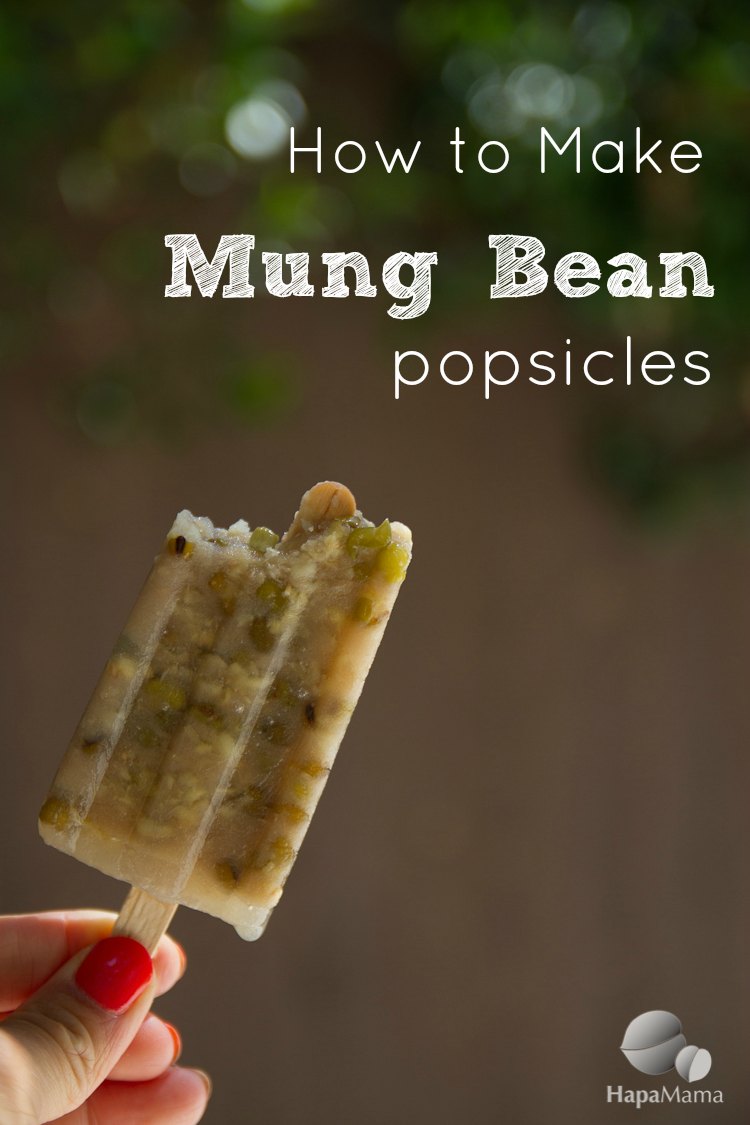 For more great recipes that bring back childhood memories, follow #LetsLunch of Twitter or visit Karen atGeoFooding for her memories of salt water taffy and links to other wonderful stories and recipes!
Purchases made through links on this page may help raise a commission for HapaMama.