For many of us, mom's home cooking means Chinese food.
And just in time for Mother's Day, our friends at Tuttle Publishing are offering a giveaway of
\Katie Chin's Everyday Chinese Cookbook.
The subtitle of Katie Chin's Everyday Chinese Cookbook (Tuttle 2016) is "101 Delicious Recipes from My Mother's Kitchen". In this case, Chin's mother was long-time Minneapolis restauranteur Leanne Chin, who started an eponymous chain of about 50 fast casual Chinese restaurants. Even if you're not from the Midwest, you might recognize the mother-daughter duo from their numerous cooking shows and appearances on the Food Network, Today Show and PBS.
Some of the recipes in Everyday Chinese are dishes familiar to any American diner — such as Wor Wonton Soup, Kung Pao Chicken, Shrimp in Lobster Sauce. There are also some homier foods, such as Tofu Tomato Soup or Stir-Fried Spinach with Garlic. But the most interesting parts of this cookbook are probably the more novel dishes, such as Peking Duck Summer Rolls or Lychee and Ginger Sorbet.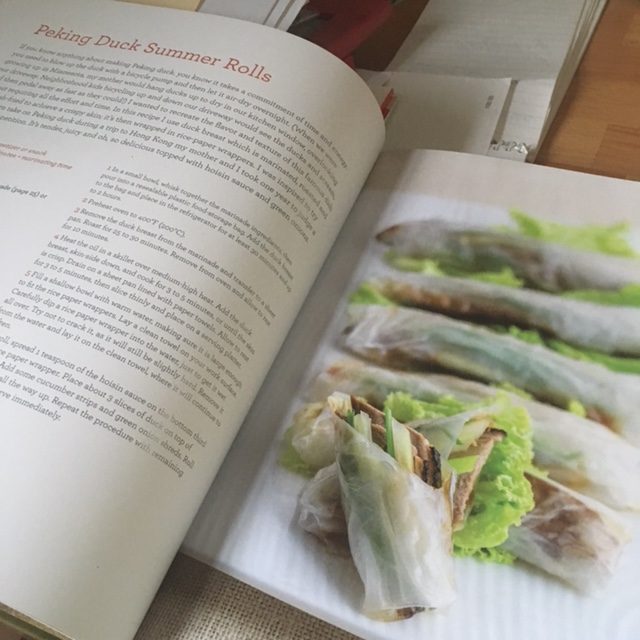 Want to try out some of these recipes for yourself? Enter to win your own copy of Katie Chin's Everyday Chinese Cookbook below…
This post contains Amazon affiliate links which may result in a commission for HapaMama.
Givaway: Enter to Win a Copy of Katie Chin's Everyday Chinese Cookbook
Enter by May 12 for a chance to win