TC Charton generously provided me with sunglasses for review, but all the opinions below are my own.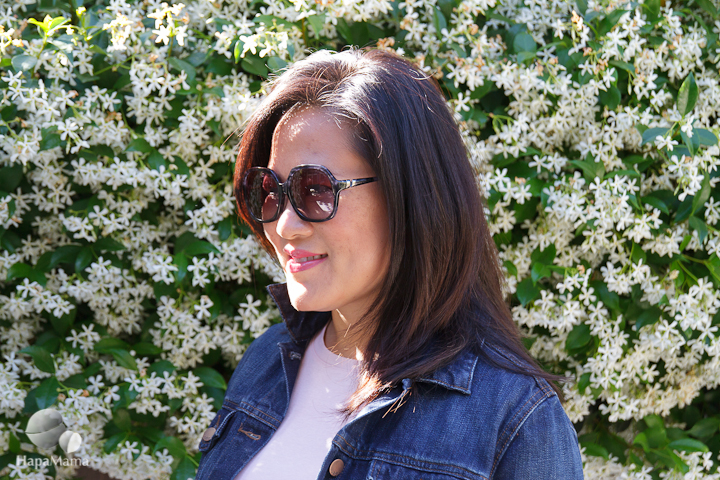 Finally! Sunglasses that don't slide down my nose, leave marks on my cheeks or give me a headache. Finding glasses that fit my features has long been a challenge for me. Sunglass shopping has always been even less fun than looking for a new swimsuit. I've never been able to just grab a pair off the rack— much less order them online. Usually, I'm lucky to find one pair that fits after trying on pair after pair of shades. So when I heard about an eyewear company that specifically designs their frames to fit Asian features, I was intrigued.
Alexandra Peng founded TC Charton  in 2009 after 16 years of designing eyewear for other brands. "I used to think something was wrong with my face because I couldn't find glasses that fit," says Charton, who explains that her frames are made for lower nose bridges and higher cheekbones. That's exactly how I've always felt — that it was my nose or my temples that were the problem. Peng sent me two styles of sunglasses to try on and review. The Angel in Gray Havana, which I'm wearing above and in the next photo is an oversized pair of frames, a la Jackie O.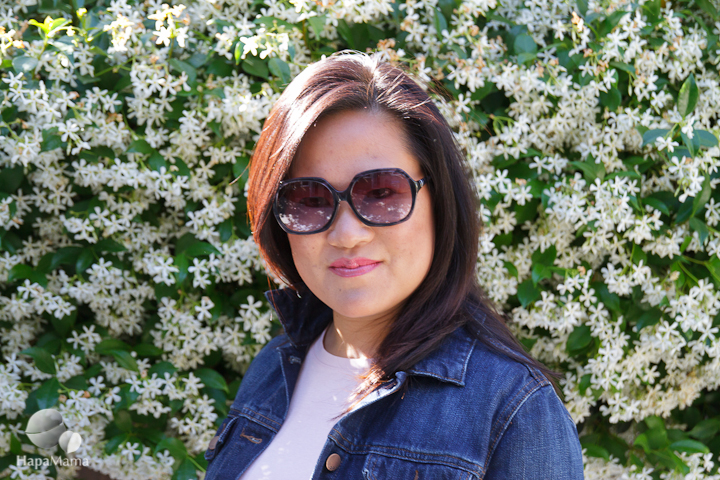 This is a style I typically can't wear, because the frames would rest on the wrong part of my cheekbones and not fit properly. However, this pair fits great on me and I've been wearing them them often.
I also tried on the Shaunee in Chocolate Leopard, which is a cat eye frame: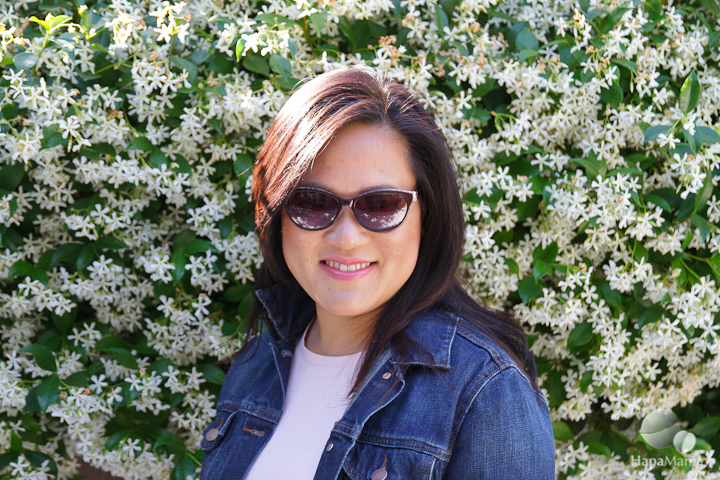 As you can see, the Shaunee has much darker lenses than the Angel; the company has five levels of UV protection, which are marked on the packaging. The Shaunee also fits well on my nose bridge and doesn't slide around when I do things like walk or tilt my head down.
Each pair of glasses comes with a collapsible silver carrying case and microfiber cleaning cloth:
TC Charton offers a full line of men's and women's sunglasses and opthalmic frames, as well as lines for children and teens. Peng, who is the mother of three hapa children, understands the importance of finding properly fitting glasses for kids. "Having a pair of glasses that constantly slides down from their nose bridges means their visions are not being corrected as their prescriptions intended," Peng explains, "and poor eye sight could impact how they see, how they learn, and even how they see themselves."
Where to Buy TC Charton Asian Fit Eyewear
Finding a pair of TC Charton glasses may not be as simple as going to your local mall. The frames are sold through optometrists, with many retailers in California, Hawaii, Texas and the East Coast, and others sprinkled around the United States. You can find a complete list of where to buy TC Charton frames on their website. The prices (Angel retails for $285 and Shaunee for $360) are comparable to other high-end eyewear. While not optimal, the glasses can also be ordered over the website, in which case Peng recommends customers consult with a customer representative who, based on photos and the person's height, can suggest frames. That is how Peng matched me with the styles I tried.
Do you have trouble finding eyewear that fits? Tell us about your experiences in the comments…