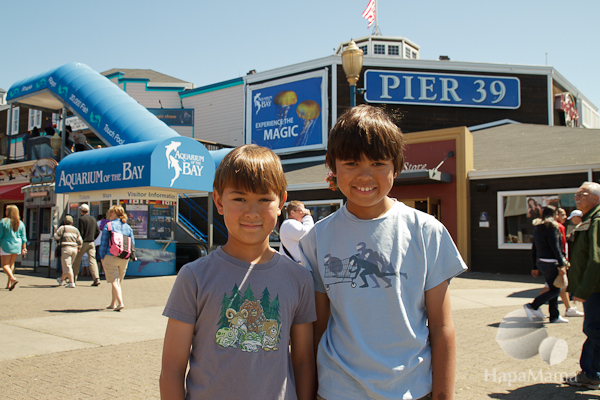 I started off the summer with all sorts of grand ideas: lemonade stands, beach trips, craft projects. Sadly, school starts in just a few days and our main summer activity seems to be benign neglect. Which is a necessary part of child development (or so I'm told). But sometimes, you gotta buck up and Be the Mom You Want to See in the World.
So, the boys and I celebrated the last Friday of summer vacation with a trip to San Francisco. We spent a day being tourists in our own backyard, exploring Fisherman's Wharf, Pier 39 and the Aquarium of the Bay.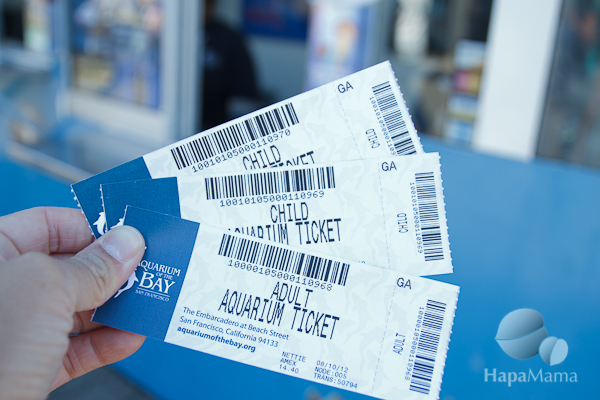 With an Aquarium of the Bay coupon from SmartSave, a U.K. based company that offers discounts to many family attractions, my two kids and I were able to visit the aquarium for just $30. As a partner of The Bay Institute, the exhibits focus on the local sea life in and around the San Francisco Bay, such as jellyfish: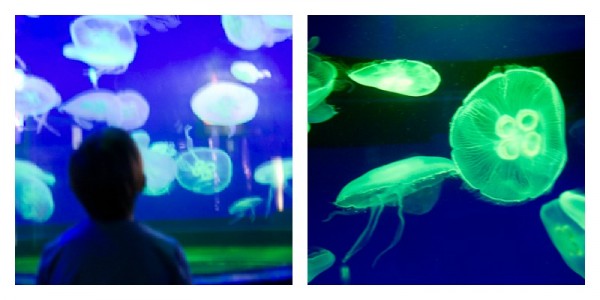 And starfish at the Touch the Bay ponds: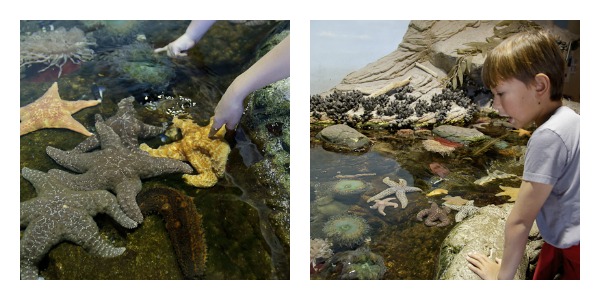 And our favorite part: the Under the Bay exhibit. It's a good sized walk-though tunnel that makes you feel like you are swimming through the bay, complete with dock pilings and all kinds of fish — including sturgeons, sharks and sting rays — only you get to stay warm and dry.
Look carefully at the photo above… that is an aquarium employee swimming around in scuba gear!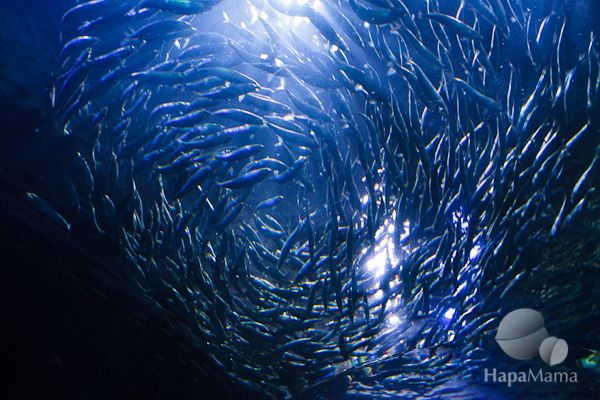 Sardines swirling overhead in Under the Bay.
Aaaack! We're being attacked by sharks! The boys even humored me by taking some funny green-screen photos to remember our outing.
Want to visit the Aquarium of the Bay?
Visit SmartSave to get your Aquarium of the Bay coupons and save 20% on admission.