I had a great time last weekend wandering around San Francisco with a group of great women who are also photographers. The event was part of a world wide day of photowalks organized by Clickin Moms. Not only was it my first such activity, it was actually the first time the San Francisco Chapter (okay, I'm just making up names now, but doesn't it sound official?), held a group event.
We started out at the Ferry Building, which used to actually be mainly a depot for commuters wanting to catch a boat across the bay. While you can still buy tickets and board a ferry here, the building is now best known as an artisan food hall.
As you can imagine, with this being San Francisco, many of the restaurants and shops feature Asian foods, including Hodo Soy and Out the Door.
The Imperial Tea Court was selling some delicious steamed red bean and pork buns.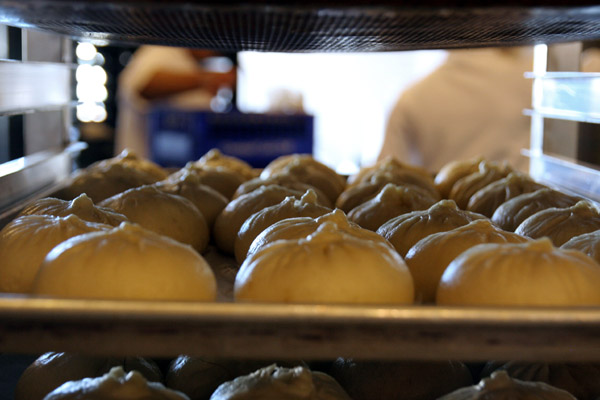 I came across these buns, rising on a huge bakery rack. Then I realized I had kept the rest of the group waiting while I was shooting these pictures.
After meandering through Justin Herman Plaza and part of the Financial District, we headed up the hill towards North Beach.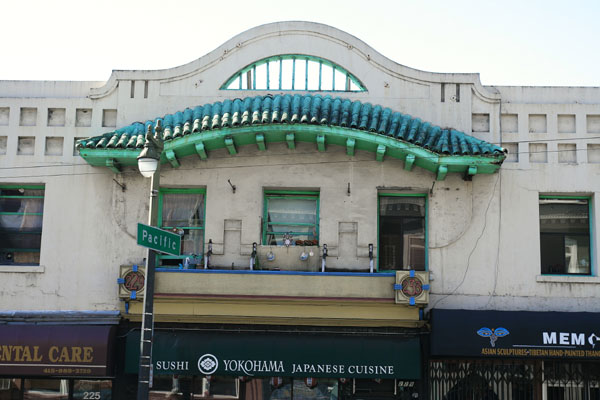 It was interesting to see Italian cafes on one side of the street and Asian facades on the other.
Finally, we crossed Broadway back into Chinatown, where I spotted these adorable twin girls crossing the street with their grandfather. I only wish I could have clicked faster and gotten a closer shot. While I feel self-conscious about shooting strangers up close, I feel very comfortable taking shots like this one.
Some of the moms brought their kids with them, and the funniest thing I heard was when we stepped out of an alley next to City Lights Bookstore, and a five-year old boy on our walk gasped, "We're in China, now?"
Incidentally, October 10, 2011 is also the 100th anniversary of the formation of the Republic of China (the government which now rules Taiwan) and the end of China's imperial dynasty, so the area was extra crowded.
It's been a long time since I've visited San Francisco Chinatown, and I forgot about the wares hanging outside the shops, the chickens clucking, and the bins of dried herbs.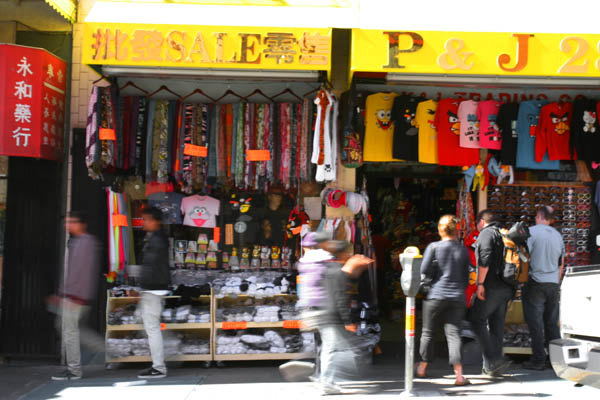 We're not in Silicon Valley, anymore.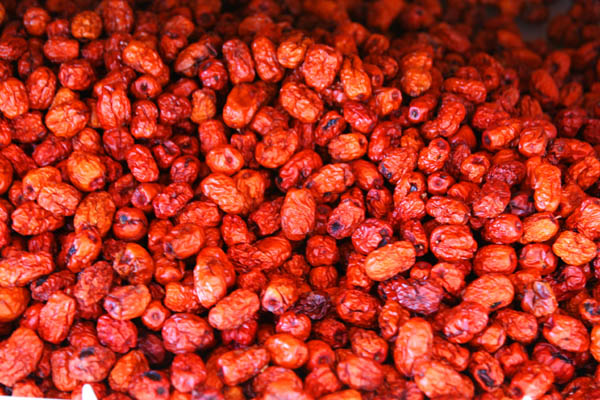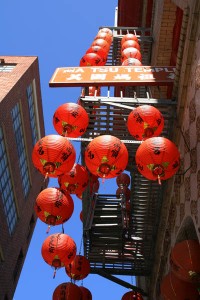 I have to bring my own boys here sometime soon.
Special big welcome to any Clickin Moms visiting HapaMama for the first time! I'm so inspired after our day of photography and seeing all your beautiful images. More of my photos from the outing are on my Flickr feed.
Seriously, it was such a luxury to spend several hours walking around San Francisco on such a sunny day.