Guest blogger Adel Vardell is a photographer and mom to 2 young (hapa!) children in San Francisco. She  blogs at Four in the City where she writes and shares her photography of every day living as a mom in this gorgeous city. 
Recently, Grace presented me with an opportunity to attend a press conference put on by Entertainment Software Ratings Board (ESRB)  at AT&T Park where they teamed up with the San Francisco Giants for a Public Service Announcement regarding their Video Games Ratings System. Since my oldest is now six and a half and very interested in video games, I happily accepted. Being huge SF Giants fans, it was a plus to be able to meet a couple of our favorite players, catcher Buster Posey and pitcher Ryan Vogelsong, as well!
Here's what the some of the Giants have to say about the video game ratings system:
"I grew up with video games and I still play today," said Vogelsong. "They're a lot of fun, especially when we're on the road. But these days it's clear that not every game is right for every kid. The ESRB rating on the game box helps a parent decide which games are appropriate for their children. Being a father I'm proud to help reach other parents with this important message."

"As a professional athlete and a parent, I know you have to have the right tools and resources to succeed at both," added Posey. "From detailed ratings information to the easy-to-use mobile app, the ESRB helps parents manage their kids' video game play. I may be a relatively new parent, but thanks to the ESRB I'm definitely going to be better prepared when it comes to choosing video games for my kids."
We arrived earlier than most and picked seats close to the front so my son could get a great view of the players when they came in.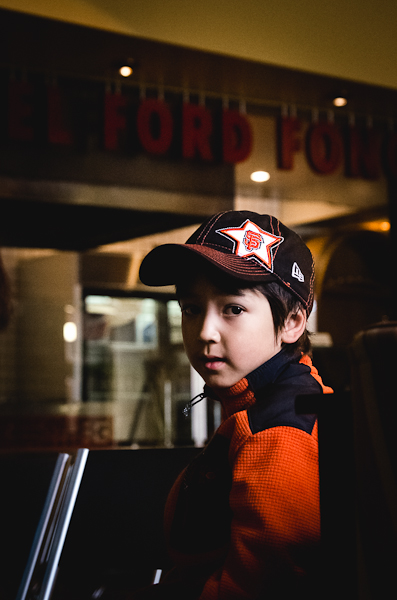 It was an intimate event with what seemed to be more photography and video equipment than guests in attendance! Well everyone has multiple recording devices these days so it's not surprising! :)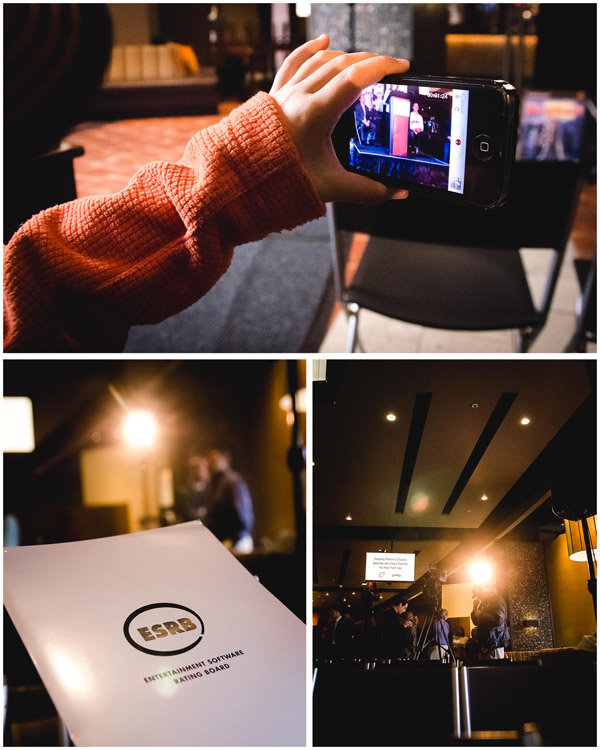 After a brief speech by the ESRB President, Patricia Vance and a few words from both Buster Posey and Ryan Vogelsong, we all walked outside onto to the field for a photo op. They took some pictures and so did we :)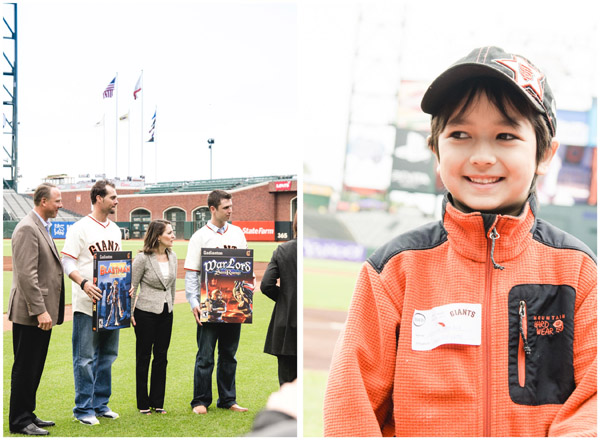 After that everyone came back inside and the Junior Giants in attendance got to challenge Posey and Vogelsong to some MLB 12 – The Show courtesy of Sony.
My son didn't get a chance to play the game with one of the players but they were both kind enough to oblige some photos with him. (Excuse the poor quality of these shots as this excited mom only had her iphone on her at this point!)
It was a great event and a wonderful way to send a great message to the public regarding video and computer game ratings.
Thanks Grace for the opportunity to cover this! :)
 If you like the photos here, check out Adel's professional photography site for more information about her services!