This post is sponsored by Betty Crocker.
They're also providing a birthday cake and party planning kit to one lucky HapaMama reader!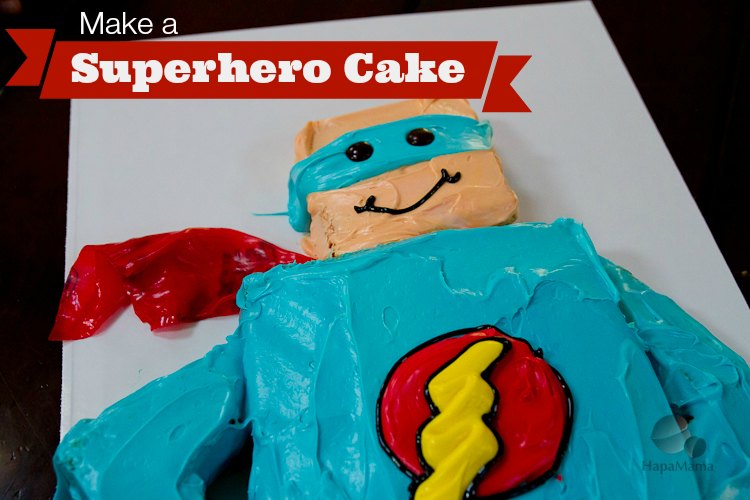 Not bad for my first try at making a cute decorated cake, right? I've always thought that baking novelty birthday cakes was too much work, so when the folks at Betty Crocker offered to send me a basket full of goodies and instructions to make a superhero birthday cake (one of the three most popular designs at Betty Crocker's birthday party planning hub), I was up for the challenge.
Like most home cooks, I've used Betty Crocker cake mix before, but the basket came with lots of other goodies…
…such as frosting, gel food coloring, a Betty Crocker Birthdays cookbook, cake cutting templates, as well as party invitations and comic book theme decor.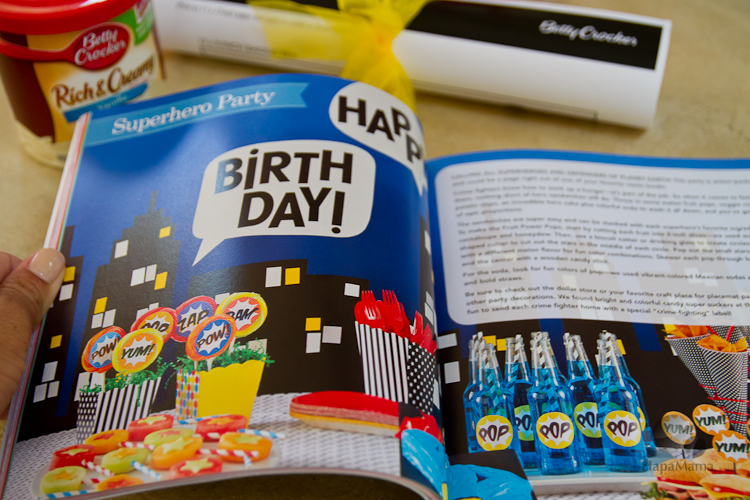 The cookbook includes some ideas for a classic comic book superhero themed party.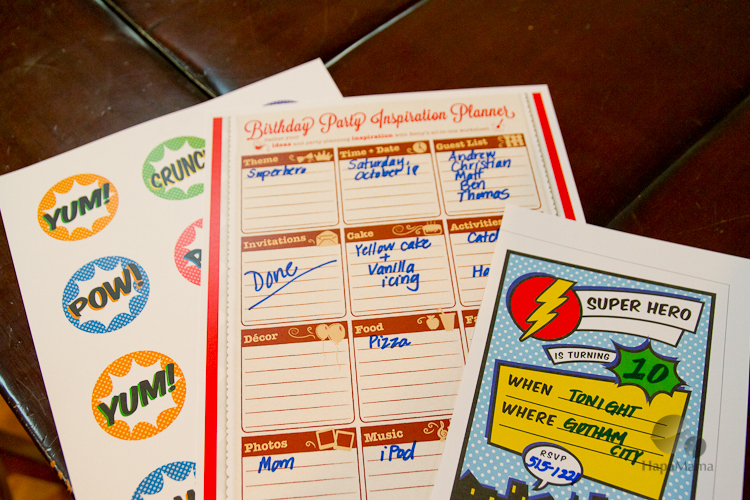 These invitations, colorful graphics, and party planning chart can be downloaded from the Betty Crocker website, too. The Pow! and Yum! graphics can be attached to cupcakes, soda bottles or big lollipops to easily customize your treats.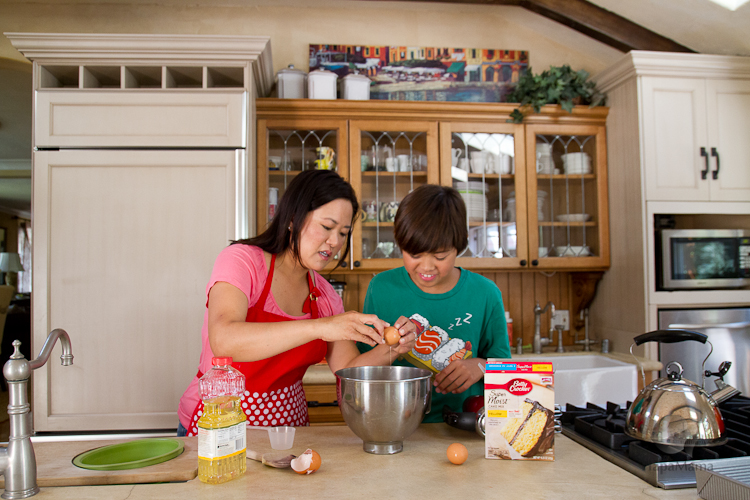 Boys can learn to bake, too, so I recruited Big Brother to help me in the kitchen.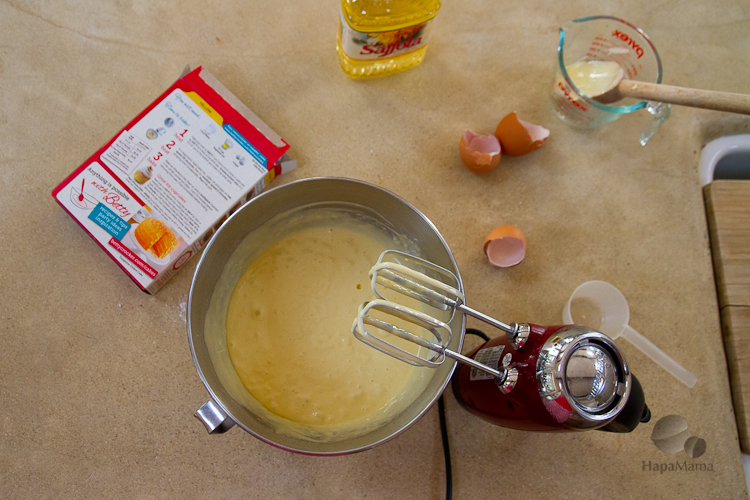 It takes just a few minutes to mix the ingredients, and about half an hour in the oven.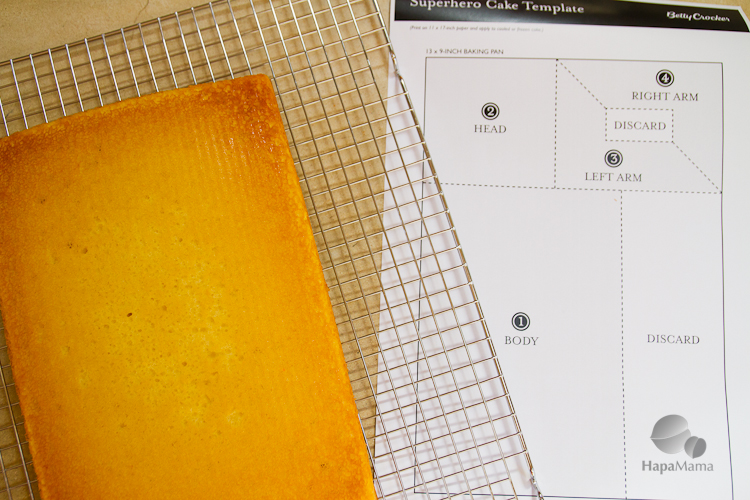 The longest part of the process was waiting for the cake to cool—I gave it two hours—so I could slice and frost it. There's even a template to make a few simple cuts to turn this 13″x9″sheet into a body, head, and two arms for the superhero cake.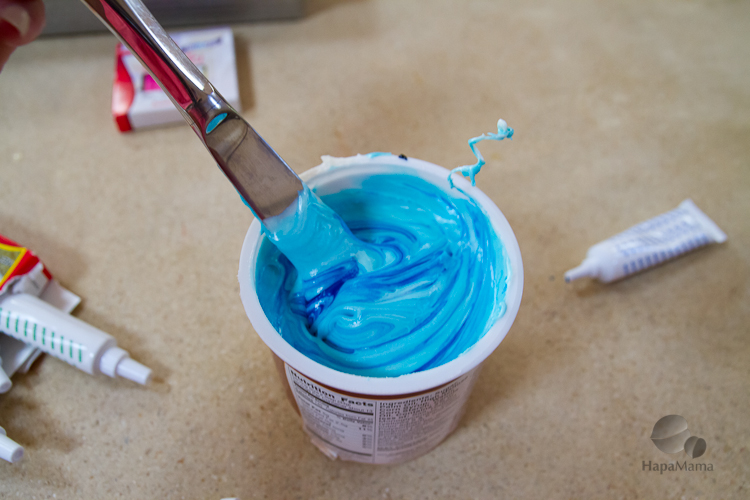 In the meantime, I mixed the food coloring with the vanilla frosting. A little bit of gel goes quite a long way towards making a vibrant color, without diluting the consistency.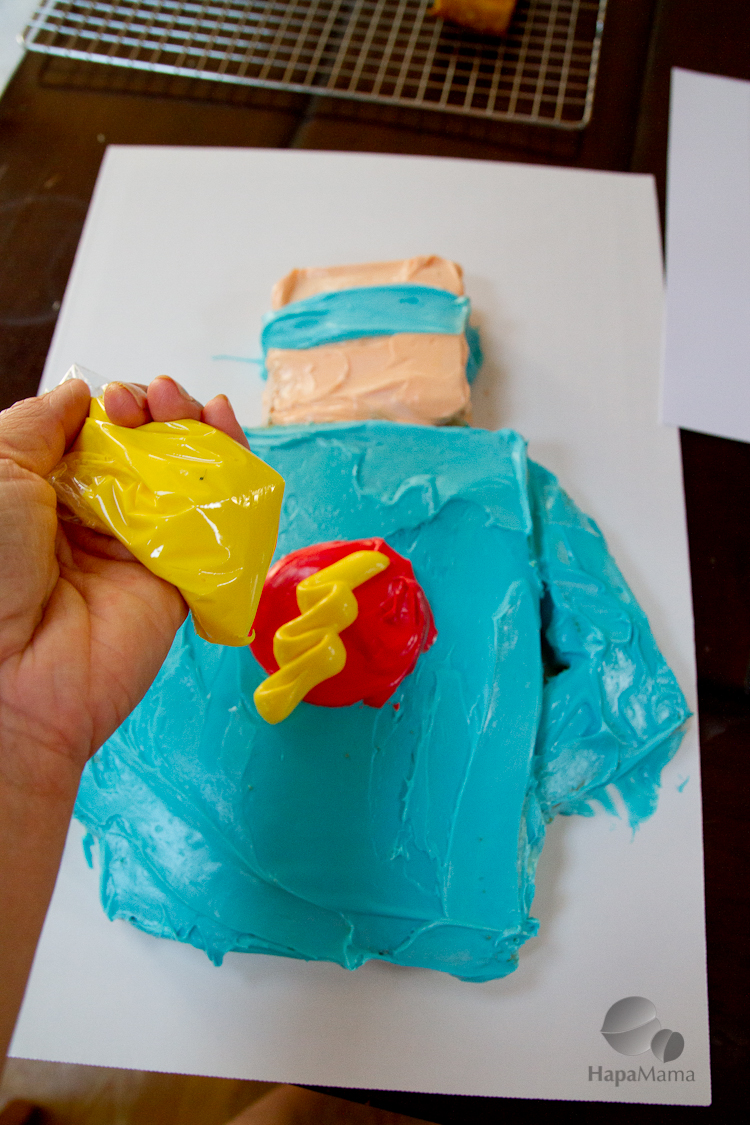 It took me about 20 minutes to decorate, and I didn't even have a pastry bag or tips. I just used an offset spatula and a sandwich baggie with a corner cut off to make the details. Then, I outlined the shapes with black icing from a tube.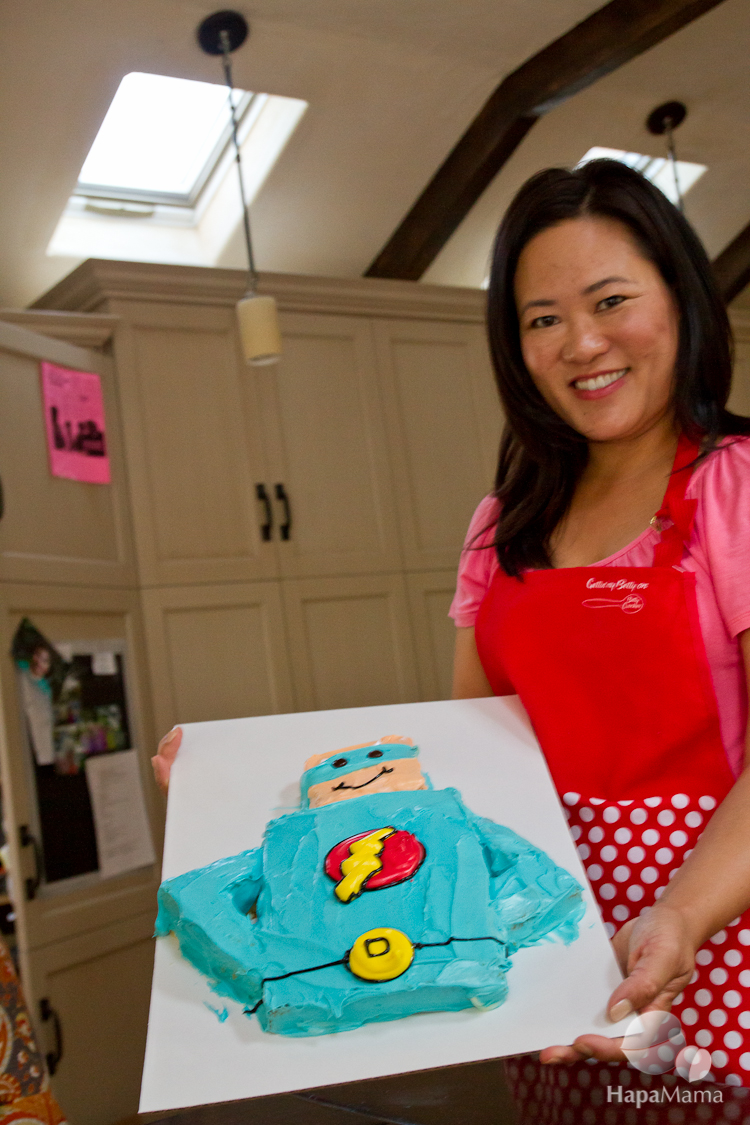 So it's not perfect, but not bad for a first try, right?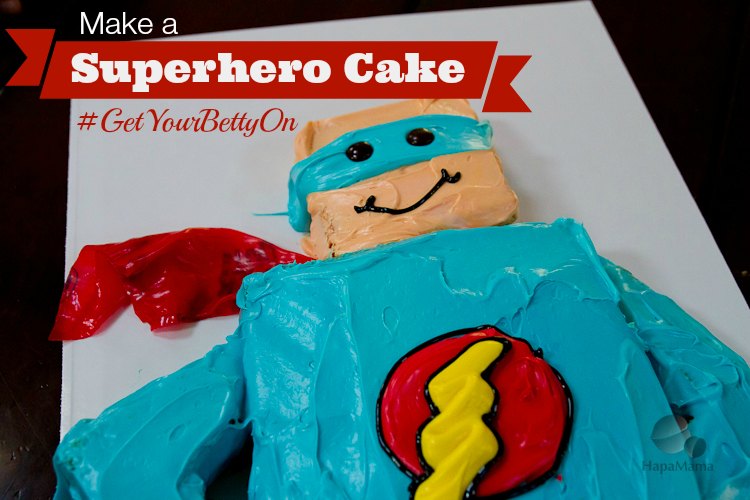 Want to #GetYourBettyOn? Our friends at Betty Crocker are also offering a free birthday party planning kit, complete with cake mixes and decorating supplies, to one lucky Hapamama reader. I'll announce a winner on Tuesday, September 30. Must be U.S. resident to win.
Enter to win a birthday party basket from Betty Crocker