It's Taiwan Tuesday!
This week, I'm showing you one of my kids' favorite part of visiting Taiwan: the carnival games.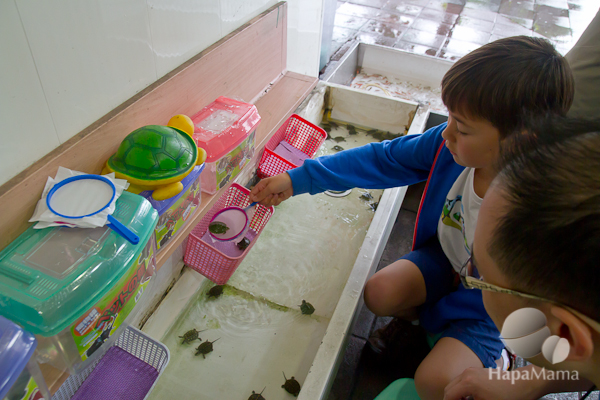 Back when I was a kid, the Taiwanese community would gather once a year in a church parking lot or a community center for it's annual bazaar. There were booths selling street food, such as bah-tzang, bah-wan, and noodle soups. But for us kids, it was all about the game booths. Not because they were so wonderful, but because they weren't. They were the most homemade, simple activities, such as throwing balls into a make-shift hoop or trying to catch a goldfish with a net that was basically a paper towel glued on a bent wire. Later as a teenager, it would be my turn to help run the booths with the Taiwanese youth group.
Only when I visited Taiwan at age 30, did I realize that those do-it-yourself carnival games weren't just the inventions of our immigrant parents. Those feats of skill were their attempt to recreate the experience of playing games at a night market back in the homeland. During my last visit to Taiwan, we rode the MRT to the city of Tamsui, about 45 minutes north of Taipei. It's a riverfront port town, sort of the equivalent to the Santa Cruz beach boardwalk or Fisherman's Wharf. Back in 2001, the entire waterfront was under construction for a massive renovation project. But wandering through the streets, I spied some of those booths with the familiar goldfish-catching games, and I filed it away in my mind as something I definitely wanted to do with my own kids someday.
Fast forward to 2013. During our recent family trip to Taiwan, my cousin suggested that we spend a day along the waterfront in Tamsui. Well, twist my arm!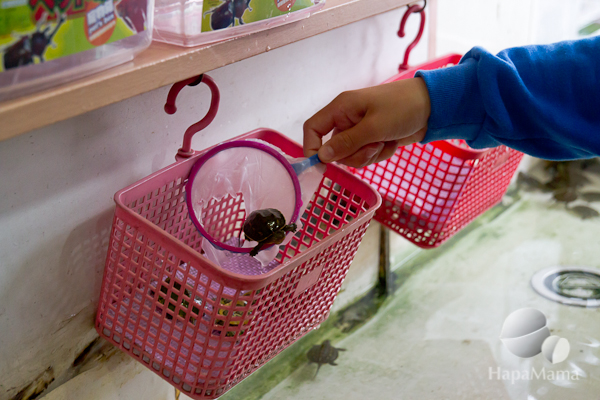 Once there, the games and the food stalls were just a few hundred feet away from the subway station. And what did we find? Not only a goldfish game, but one where you could try catching tiny turtles! My children got to experience the excitement of chasing critters around with the flimsy net, and then the heartbreak of watching the paper dissolve and the last turtle swim away.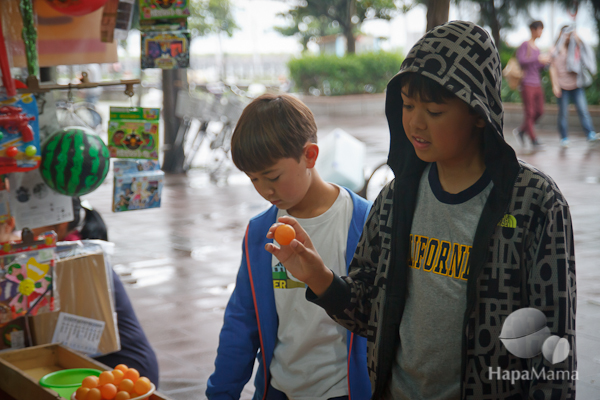 Of course, there were more standard carnival games, as well, such as this one, in which you try your luck at tossing ping pong balls into glasses.
And ones where you try to throw wooden hoops around little figurines.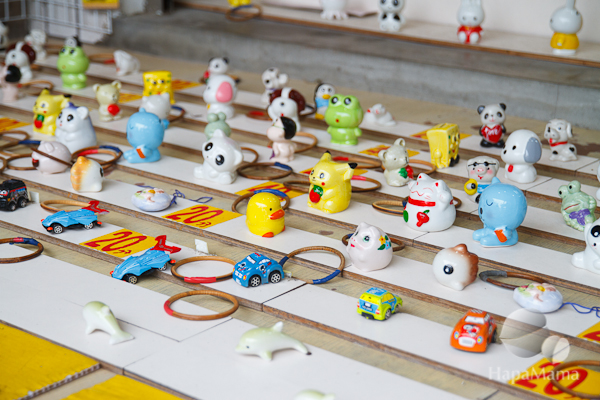 One nice twist on the carnival game at this booth — if you succeed in ringing a Pikachu or lucky cat statuette, you could choose it as a prize.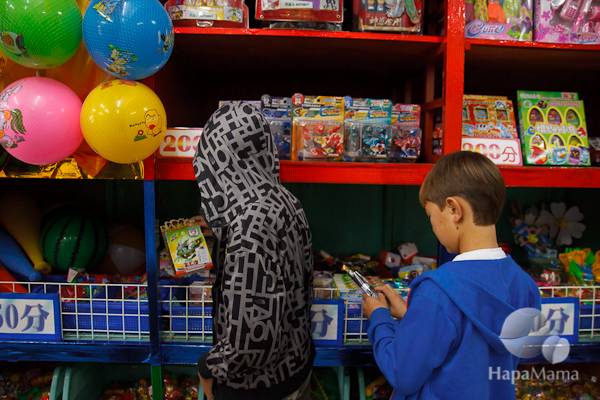 Or you can win tickets to redeem for little plastic toys that seem extra special because you had to work so hard to earn them.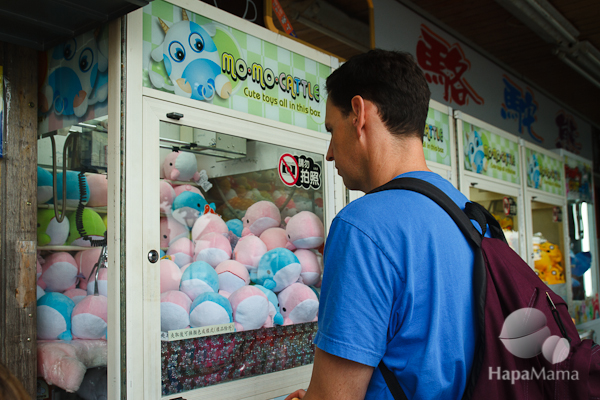 Have you ever played carnival games at a Taiwanese marketplace? What are your favorites?