I was the guest of Disney on a trip to the Walt Disney Family Museum.
Tucked away in San Francisco's old Presidio, with the backdrop of the Golden Gate Bridge is one of Disney's hidden gems: the Walt Disney Family Museum. Housed in a beautiful historic brick building, the museum is home to many of pieces of Walt Disney's early artwork, movie and theme park memorabilia, and personal effects of the Disney family. If you want to learn more about how a Midwestern boy dreamed up his world of animation and then his futuristic vision for Disneyland and Disney World, the Walt Disney Family Museum is the place to start.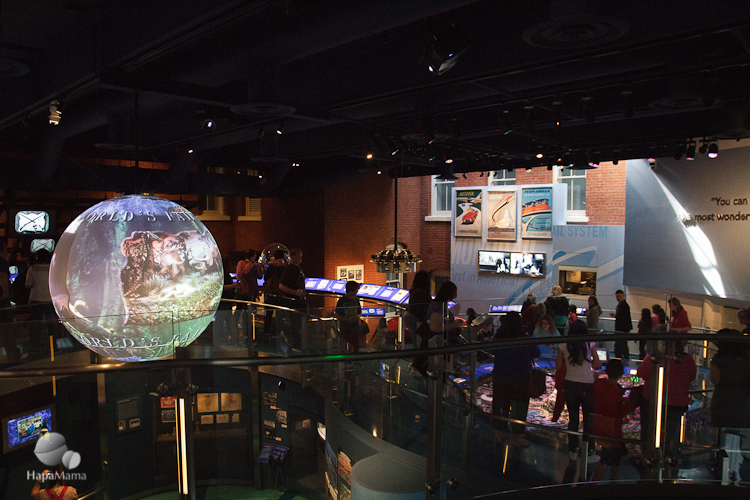 The section focused on Walt's vision for Disneyland was my favorite part, since HapaPapa is an Orange County native.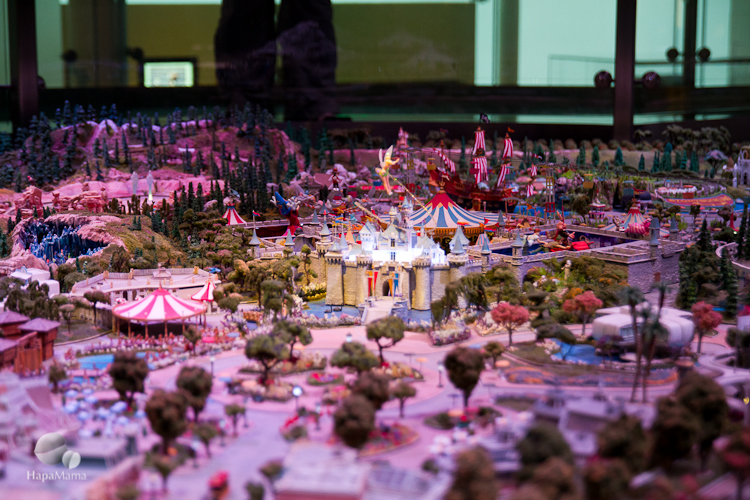 As a teenager, my mother-in-law worked on the Matterhorn ride, and decades later, my brother-in-law operated the submarine ride, so the Tomorrowland section of the park has special sentimental meaning in our family.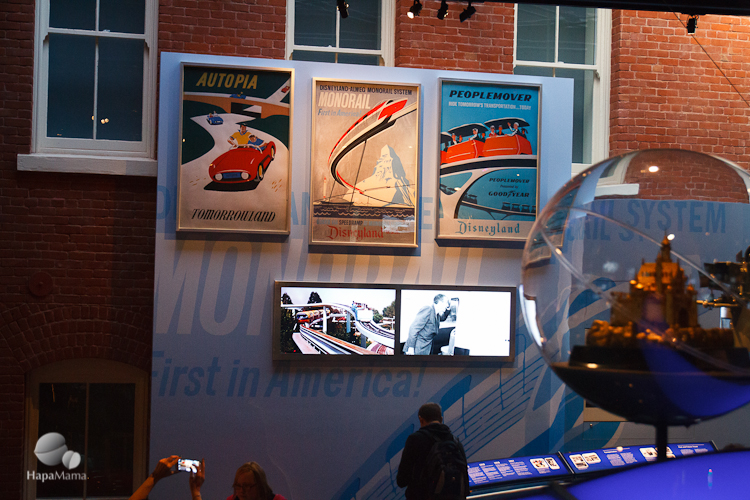 I love the futuristic optimism of these posters. Autopia! Monorail! Peoplemover!
Everything mid-20th century is having a major revival right now, and that spirit of past meets future is also hinted at in Disney's new movie Tomorrowland, which opens Friday, May 22.
In the movie, George Clooney plays a jaded scientist who meets a curious teenager; together, they go on a journey through time and space to find a mysterious place known only as "Tomorrowland".
Of course, many of the museum exhibits are also rooted in history, including a whole room devoted to Walt Disney's military service and even the actual furniture from the family's personal apartment on the Disneyland grounds.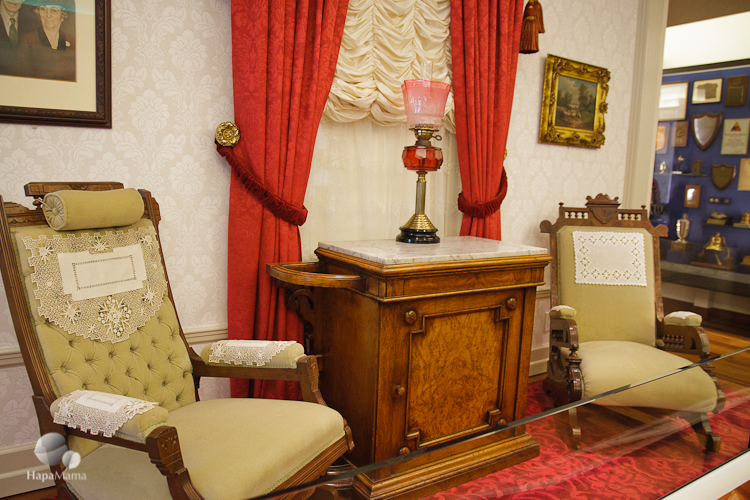 And many Oscars for early Disney films…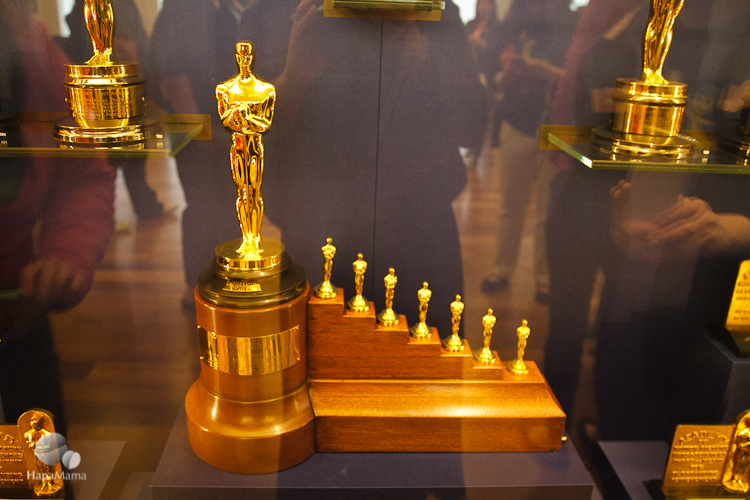 The Walt Disney Family Museum feels like the archive of early Disney, including sketches from Steamboat Willie: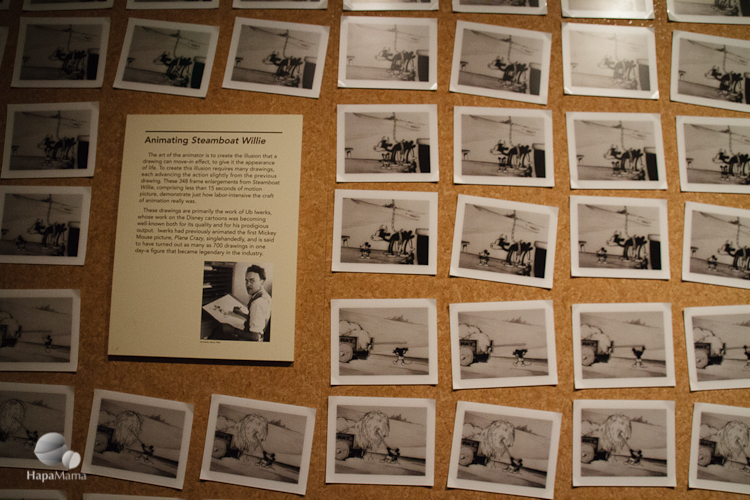 And the bench from LA's Griffith Park, where Walt came up with the idea for his first theme park while watching his daughter ride the carousel.
Here's hoping that inspiration will strike!
For local families in the San Francisco Bay Area, the Walt Disney Family Museum is an easy day trip and close to Crissy Field, Fisherman's Wharf, the Marina District and the Golden Gate Bridge. And if you're really local, the museum also offers many classes and summer camps for kids.