I'm writing at BlogHer this week about an eye-opening experience I had while volunteering as an Art Docent in my child's class.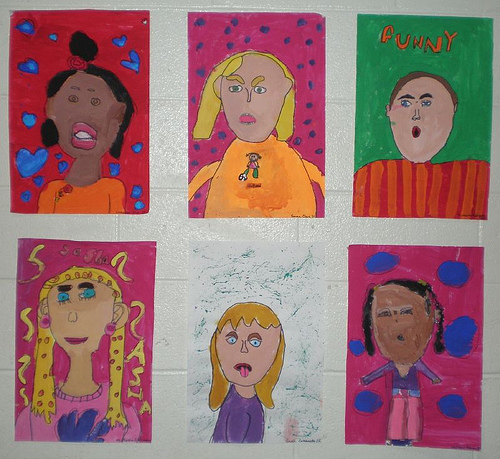 For my latest project, I taught Little Brother's first grade class how to draw self-portraits. The lesson wassupposed to be about proportions. Each child would get a large sheet of white paper, on which they would draw an oval and sketch in pencil lines which would help them place their eyes, nose and mouth.
The supply list called for white paper for the faces and brightly colored paper for the backgrounds. At the last minute, I grabbed a stack of brown paper, too. The school is nearly half Latino, with some African-American, Asian, and Indian kids, as well as Hapa children, like my own. I created my sample — my own self-portrait — on a brown sheet of paper, even though it was slightly darker than my own complexion.
It was supposed to be a lesson in proportion.
Read what happened next  at A Lesson in Art — and Racial Identity on BlogHer.